Because Annapurna Circuit covers such a vast area and interesting sites it was inevitable that many people would be attracted to this treasure. Many have come here for research works and contributed a great deal to understanding the people, the history, the land itself like Tony Hagen, David Snellgrove, Giuseppe Tucci etc. The circuit has also hosted many great mountaineers who have had people drop their jaws like Ueli Steck, Tomaz Humar. It has provided refuge to Khampa warriors during their tough times fighting against the Chinese invasion. Moreover, the Circuit is home to many people who have contributed a great deal to the riches of Nepali literature and various other studies like Bhupi Sherchan, Madhav Prasad Ghimire etc. There are some people you should know about when you trek the Annapurna Circuit. Have a look.
Do check out the Annapurna Circuit and Annapurna Base Camp Trek.
1. Toni Hagen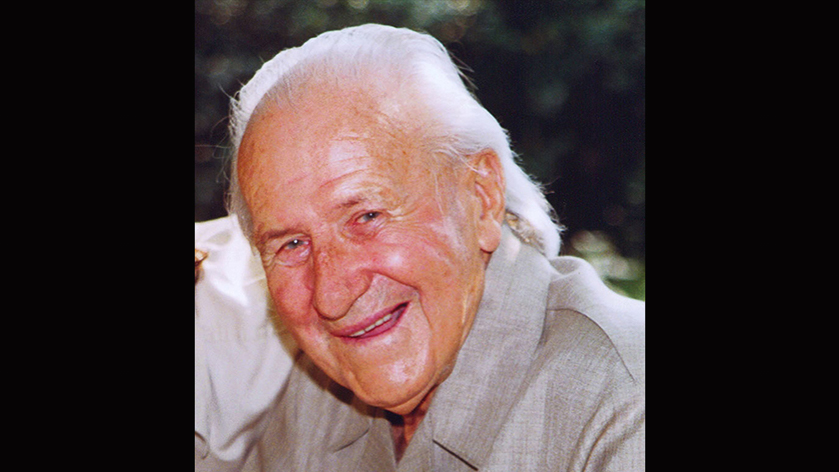 Toni Hagen was a swiss geologist and development guru who traveled through Nepal in the 1950's. One of the first works of Toni Hagen comes in the form of geographical map work. He has provided the geographers of Nepal with map works of many places such as Thak Khola  in Mustang valley. Then, he has measured the resources of the country and laid development paperwork that is to be followed. It is said that everything Toni Hagen said not to do, we did do and everything he told us to do, we didn't do. His third gift is the documentary that he has left behind for is to watch about the 1950's Nepal. You can check out this piece of documentary right now if you search on youtube. Toni Hagen has also published a book called "Nepal" which contains Hagen's descriptive knowledge on the subject of living and being in Nepal.
2. Pasang Kambache Sherpa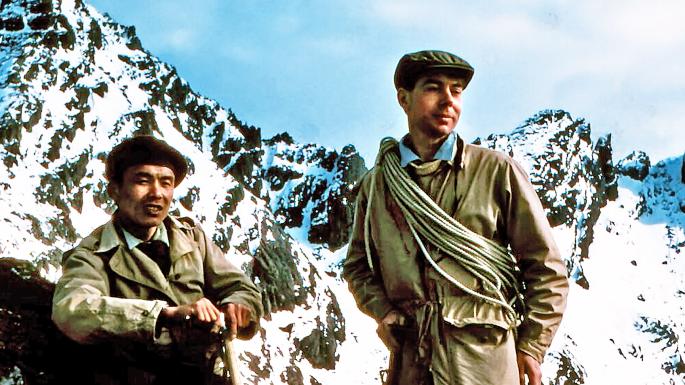 Pasang Kambache Sherpa was a long time compadre of the famous Tibetologist David Snellgrove. Pasang collaborated with Snellgrove for more than 10 years in many researches around Nepal and Tibet. It was while in Kalimpong that malaria-stricken Snellgrove met Pasang and hired him as an expert of Tibetan language translator. Pasang studied horticulture in France and initiated the apple farming in Marpha and Thak Khola villages of Mustang. The very tempting apple orchards that you see nowadays can be said to be a direct impact of the works of Pasang Kambache Sherpa. Remember him when you take that delicious bite off of the apple pie.
3. General Wangdu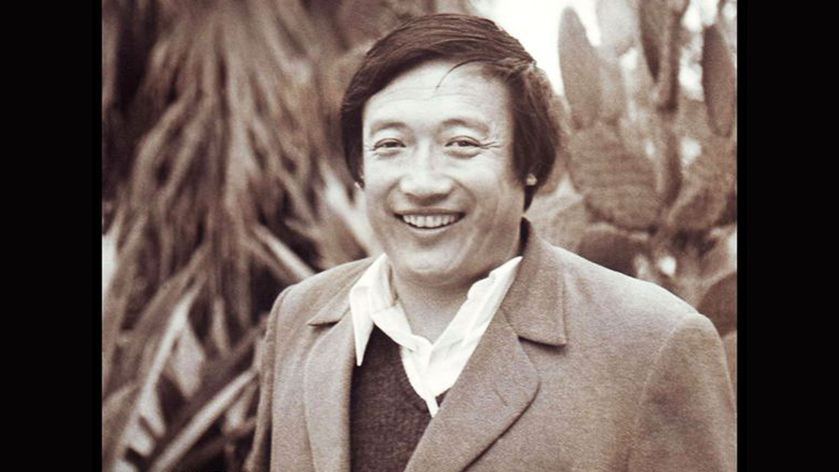 General Wangdu was the leader of Khampa army that fought against the People's Liberation army during the Chinese invasion of Tibet. In the 1950s, after the Chinese took over Tibet, some of the people decided to fight and gain back their homeland. It is interesting to note that this resistance was supplied with arms and trained by the CIA (secretly of course). Although the Khampa warriors were able to gain control of many parts of Tibet, the US government abruptly stopped their support and General Wangdu was cornered by the Nepalese army killed in 1974. This ended the brutal and bloody war whose detailed were later captured in a book called "Buddha's Warriors" by Mikel Dunham. General Wangdu is considered a hero by the Tibetans for his brave leadership against the invasion of Tibet.
4. David Llewellyn Snellgrove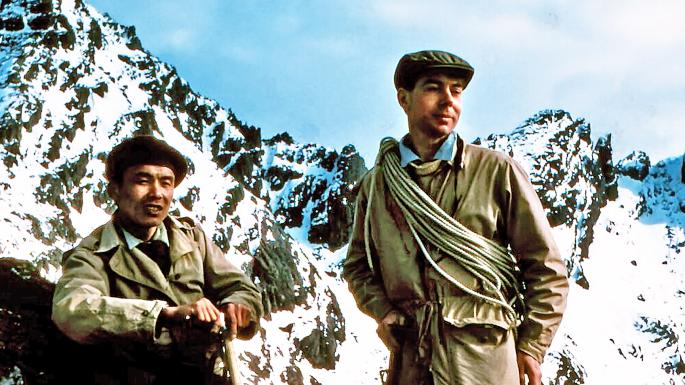 Snellgrove is a leading British Tibetologist who is revered for his work about Buddhism in Tibet. It was from a mosquito bite that he found the aim of his life. As an infantry officer, he traveled to India in the early years of his life. Soon, after some months he contracted malaria and was sent to recover in a hospital in the hill station of Darjeeling. And it was here that he found his life's calling after purchasing and reading some books about Tibet and its people. After this vaguely interesting period, he learned Tibetan, Sanskrit, and Pali to further his knowledge, traveled to various Buddhist sites for field research and became also became a student of Giuseppe Tucci. Snellgrove conducted research in various  monasteries of Nepal which resulted in a book called "Buddhist Himalaya" in 1957. Then he visited the three cities of Kathmandu (Kathmandu, Patan, and Bhaktapur) and published Arts Asiatiques in 1961. Then Snellgrove crossed the main Himalayan lines and entered Dolpo which he has summarized in his Himalayan Pilgrimage. His paper on Buddhism has been helping western thought principle to understand the subject. Snellgrove also went on to publish the "Nine ways of Bon" that sheds light about the animist Bon religion. Snellgrove's contribution to Nepal is appreciated by the later researchers in Nepal.
5. Giuseppe Tucci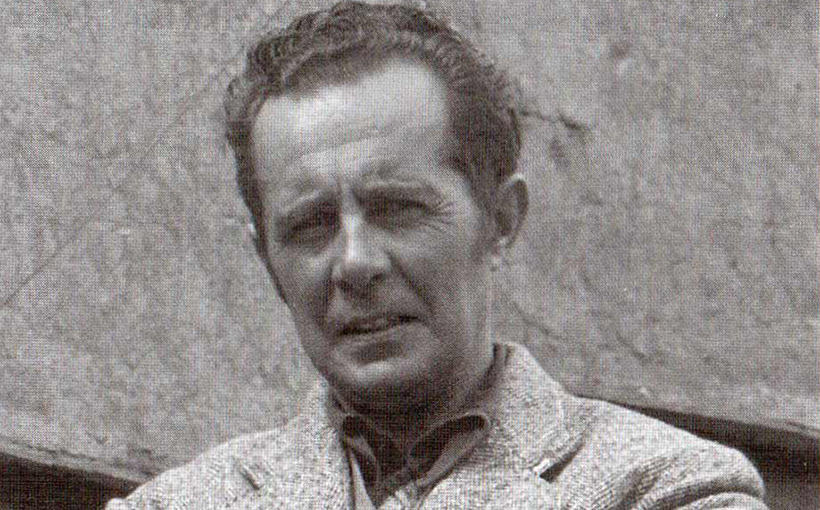 Giuseppe Tucci was an Italian scholar who is regarded as a linguist and a Tibetologist. This man was an early flower who taught himself several languages and published a collection of Latin epigraphs before the age of 18. After graduating he joined hands with Nobel laureate Rabindranath Tagore and studied Buddhism in India. Tucci was deeply intrigued by Tibet and has traveled all his life to understanding the people and culture of Nepal, Bhutan, Sikkim, and Ladakh. From one of his expeditions, he has published a book called "Journey to Mustang" that uncovers the origins of early civilization and rewrites history from the discoveries that he made. His works are considered to be the fundamental station from which further studies have been carried on by future scholars and has been referenced as well.
6.Bhupi Serchan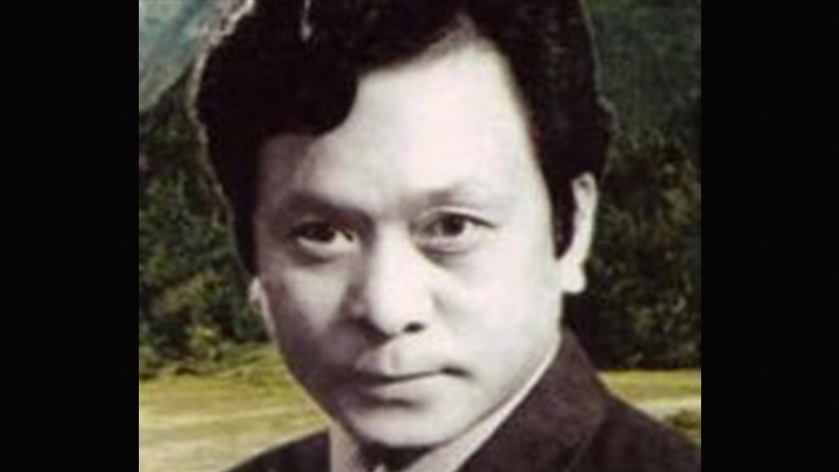 Bhupi Sherchan is regarded as the transcendental poet in Nepali literature. Bhupi was born in Kobang which lies in the Thak Khola region of Mustang district as a son of a rich businessman. He showed the power of Nepalese freestyle poetry and inspired the coming age of poets to practice it. Readers find Bhupi's body of work to be filled with simple language and clear message that satire on the unjust social and cultural practices. Some of his famous piece of works are "Ghumne Mech Mathi Andho Manche (Blind man on a revolving chair), "Sahid ko Samjhana (Remembrance of Martyrs", "Mainn Batti ko Sikha (Peak of a candle fire), "Ghantaghar (Clock Tower), and "Hami (We)". For his volumes of work, he was awarded the Sajha Puraskar (Public Award) in 1969 AD.
Here is a translation for one of his poem, "Jiwan ko Adhyaro Sadak ma" (On the dark road of life)
On the dark road of life
I feel success
is lit like a lamp with the dynamo of a bicycle
So long as
my legs rise and fall
pushing the pedals
speeding on
the lamp-lit-path falls beneath me
But as soon as I tire
and my feet slow to a halt
in front of me jumps darkness
barking.
7. Madhav Prasad Ghimire

Madhav Kumar Ghimire is the last of the older generation of Nepalese poet who wrote masterpieces such as "Gauri", "Malati Mangale", and "Sakuntala". His birthplace was Bahundanda, Lamjung District. He was reared by his father in Lamjung and was educated by a holy man who taught him the basics of English grammar. After reading the Hindu epics "Ramayana" and "Mahabharata" (similar to Illiad and Odyssey by Homer) he produced poems that impressed his teachers. Soon, he left for Kathmandu where he was selected in a closed group of Nepalese contemporary poets. This officially started his career in the field of literature. During these years he has commented on the structure of society and its biases. For his contribution to Nepali literature, he was bestowed with the title of Rashtriya Kavi (Poet of the Nation).
8. Harka Gurung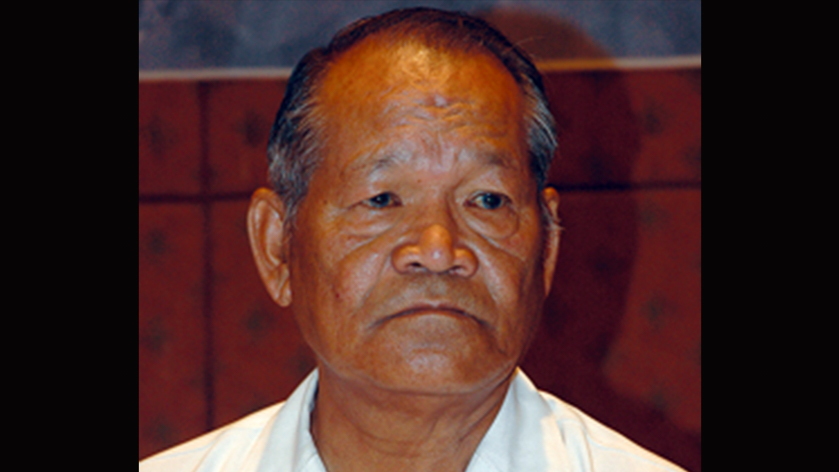 Harka Gurung was a prominent geologist, anthropologist and political leader of Nepal. He was born in Bhulbhule in a small village on the banks of Marsyangdi river. Harka Gurung frequently used to travel from Nepal to get proper education from schools in India. His stories and anecdotes were later were published in a single book called "Vignettes of Nepal". In 1965 he set his Ph.D. research about the geography of Pokhara valley which was based carried out under the supervision of University of Edinburgh. In his lifetime he became a minister of education, industry, and tourism and has always been known to stick to the point and act objectively based on facts and figures. He has carried out projects for international agencies such as USAID, The World Bank, UNICEF, and WWF. Harka Gurung has left behind an immense volume of research works on geography, demography, ethnography, environmental planning, and political economics. In Pokhara, out of his efforts, tourists can visit the International Mountain Museum (IMM). Some of the books left behind by Harka Gurung are:
Pokhara: A Geographical Survey
Annapurna to Dhaulagiri: A decade of Mountaineering in Nepal Himalaya (1950-60)
And over 500 published papers on culture, demography, development planning, environment, geography, political economy and tourism.
9. Ueli Steck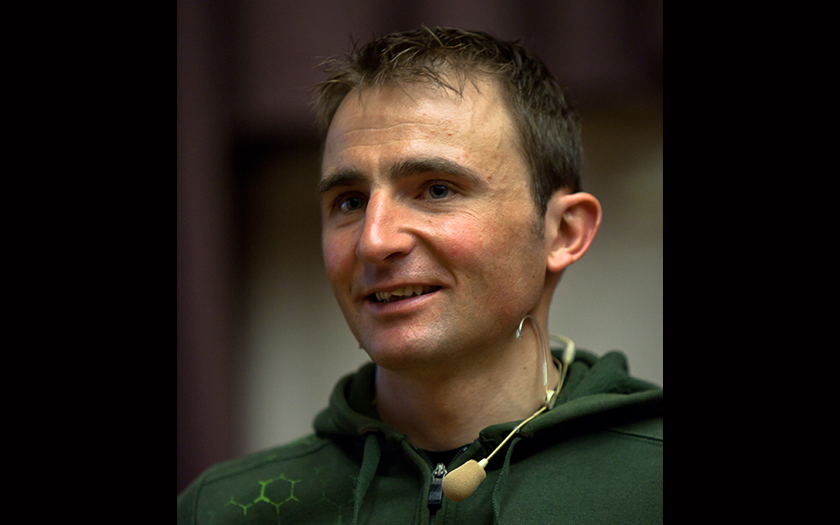 Ueli Steck is an alpine mountaineer who is famous for his fast climbing records in reaching summits. He has set records in the French alps and in Khumbu region. In 2007 he tried to climb the direct southern flank of Annapurna I but was knocked unconscious by a falling rock. He fell more than 200 feet but survived only with minor bruises concussions. In his second attempt, he had to return because of an avalanche threat. Finally, in 2014 he completed the first solo ascent of Annapurna south face and won his second Piolet d'Or. If you are not shocked by now then you may not have seen Annapurna's south face. I recomment you to just see the video of Ueli steck attempting and i assure that it will be the most adventurous thing you will do for the whole day or even the whole month for some.
10. Tomaz Humar

Tomaz Humar was an alpine style mountaineer from Slovenia. In his mountaineering career, he completed more than 1,500 ascents many of which were solo attempts and most of which were completed by climbing through a new route. He reached the summit of Annapurna from North face (1995) using the French route and from the south face (2007) by finding a new route. In 1999 he soloed the southern face of Dhaulagiri (8,167 m) in 9 days which was deemed impossible by mountaineering legend Reinhold Messner. Tomaz Humar follows the purest form of mountaineering known as alpine mountaineering which consists of carrying all of one's food, shelter, equipment and climbing all alone without any supplemental oxygen, ropes or high altitude porters. This puts an almost negligible amount of pollution or garbage and is also claimed to be spiritually enlightening.
11. Maurice Herzog

1950's was a time when mountaineering was on the move. Many attempts were being made at 8000m peaks but none were returning from the true summit. In such a time, Maurice Herzog and Louis Lachenal came all the way from Chamonix in the French Alps and conquered the Annapurna I (8,91 m) but not with casualties. Their first aim was to climb Dhaulagiri (8,167 m) but due to the poor mapping of the time, they were continuously lost. When they actually found the mountain, they deemed it extremely hard and turned to Annapurna. After, weeks of getting lost, they finally found Annapurna just before the monsoon started. Herzog and Lachenal were the only two who made the heroic attempt of the summit without any help from supplemental oxygen. While returning, Herzog lost his gloves and had to spend 2 more days in an icy crevice which resulted in extreme frostbite. As soon as they were lowered, expedition doctor gave a quick morphine injection and cut all the frostbitten toes and fingers of Herzog and only toes of Lachenal. The ascent to the top shook the mountaineering community all around the world and Herzog received a gold medal from Societe de Geographic. The details of the hardship of their ascent are recorded in the book "Annapurna" written by Maurice Herzog which was written by Herzog while recovering after the expedition in a hospital. The book enjoyed worldwide success but recently has been deemed largely exaggerated and misinterpreted after contrasting with the notes and journals of other climbers along with Herzog. Nonetheless, this expedition and its account have inspired hoards of mountaineers to reach their own Annapurnas in life.