Imagine you are in the middle of the Colosseum and the walls are not 150 but 10,000 feet high and are made of rock, ice and snow. There you have it. That is what it is like to be at the Annapurna Base Camp. We really think the base camp should be marked with a "Caution: Jaw Drop Ahead" sign at least during the full moons. And it has an approach to match. The trail goes through the heartland of the Gurungs who make a sizeable portion of the fearsome Gurkhas. It might come as a bit of a surprise to find them so friendly and peaceful, but look around, who wouldn't be happy in such a tranquil landscape? If you are lucky, you might even get to see an audacious honey hunt in a precarious cliff side. The trail also passes through the most rewarding hawk watch site in Nepal and the rhododendrons are something to write home about. In short, you will love it!!
It is also one of the easier treks in Nepal as the trails are great and the altitude isn't that bad. However, that is no reason to be sloppy as you will be spending a good portion of time above 10,000 feet (3,000 meters) the boundary line for altitude related complications. Also, avalanche is a real concern here and we would read about it than sleep under it. While the dangers are real, it is minimal and a quick read on avalanche gullies will go a long way in keeping you safe. Don't lose your sleep over it.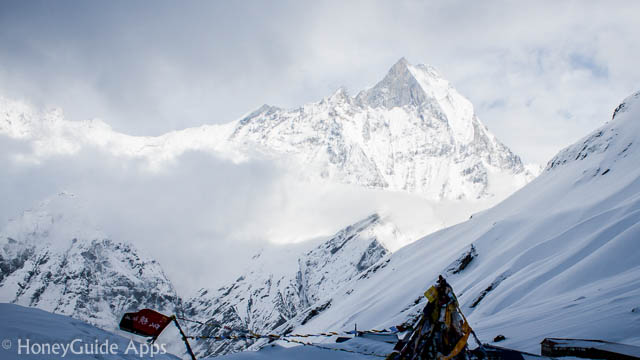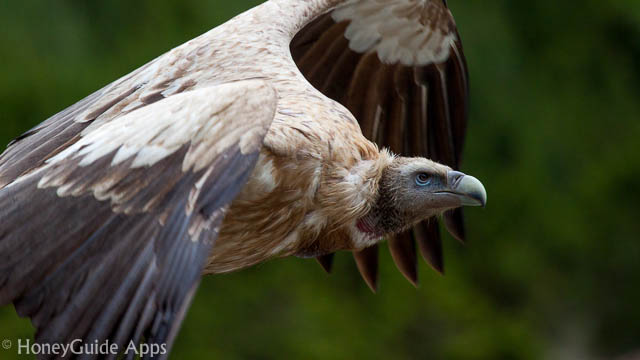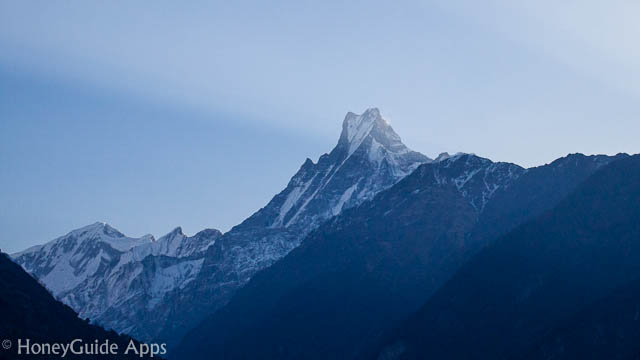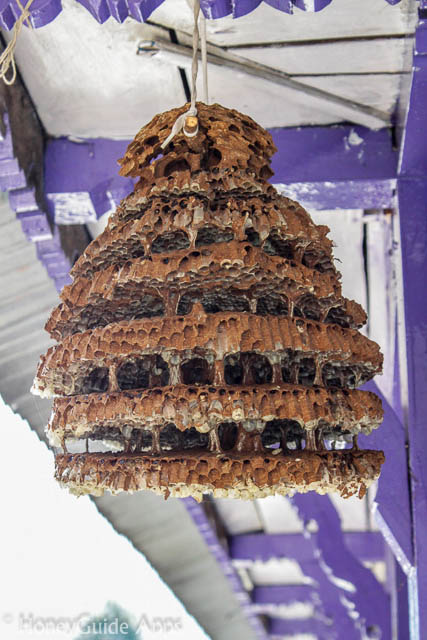 Honey hunting souvenir at Sinuwa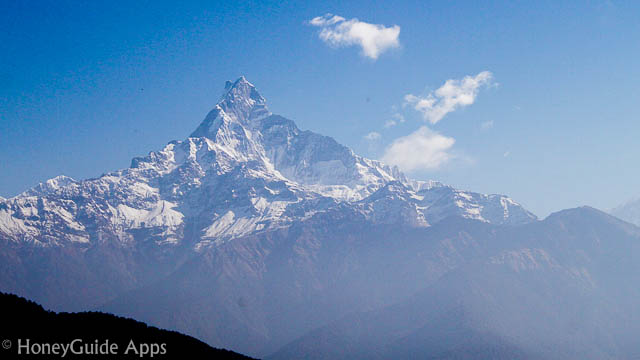 Machhapuchhre from Dhampus- The Shark Fin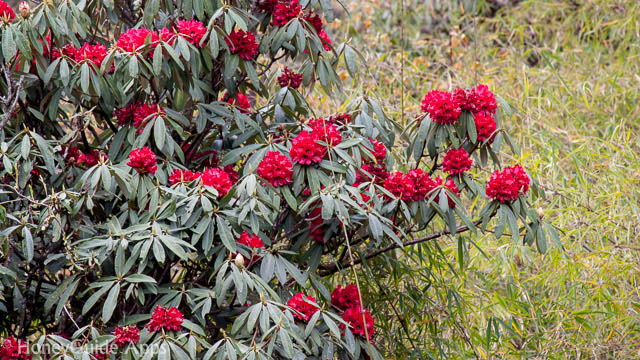 Rhododendron bloom
Welcome to the Sanctuary of Gods and Titans!!!