Foreigners will now have to take Trekking Information Management System (TIMS) cards to trek in all trekking areas of the country.
A new Memorandum of Understanding (MoU) for implementation of TIMS signed between Nepal Tourism Board (NTB) and Trekking Agencies' Association of Neal (TAAN) makes it mandatory for foreigners to take TIMS cards before travelling to all trekking areas of the country.
Earlier, such card was mandatory for trekking trails in Everest, Langtang and Annapurna regions only.
Nandini Lahe Thapa, acting CEO of NTB, and Ramesh Prasad Dhamala, president of TAAN, signed the MoU on behalf of their respective institutions on March 19.
As per the MoU, foreigners interested to walk on trekking trails in Kanchanjunga, Makalu-Barun, Everest, Rolwaling, Panchpokhari-Bhairavkunda, Langtang-Helambu, Ganesh Himal-Ruby Valley, Manaslu, Annapurna Region, Mustang, Dolpo, Rara and Humla must get a TIMS card.
Sagar Pandey, the general secretary of TAAN, said trekkers will have to take TIMS card for all trekking areas and that they have to pay the amount in Nepali currency.
As per the new provision, group trekkers will be given 'blue' TIMS card upon payment of Rs 1,000, while Free Individual Trekkers (FITs) will get 'green' TIMS card after paying a fee of Rs 2,000 each. Similarly, mountaineers with climbing permits issued by Department of Tourism (DoT) and Nepal Mountaineering Association (NMA) will have to take 'yellow' TIMS cards by paying a fee of Rs 2,000 each. Similarly, group trekkers and FITs from SAARC countries will have to pay a fee of Rs 300 and Rs 600, respectively.
Foreigners working with government agencies or diplomatic missions need to acquire TIMS card by paying a fee of Rs 500 each. They, however, are required to submit their detailed itinerary and official request letter from their employers.
Ang Tshering Sherpa, president of NMA, hailed the decision to levy TIMS fee on mountaineers. "I've learned that a certain percentage of an amount collected from TIMS will go on workers' welfare fund. It will be used for rescue and treatment of workers, among others," Sherpa added.
As per the MoU, TAAN will levy 100 percent penalty on trekkers if they fail to produce TIMS cards at the check posts. "However, they can swap the permit taken from one area to another area in case of unavoidable circumstances by submitting an application within a week of issuance of cards," said Pandey.
Of the total revenue collected from TIMS, NTB, TAAN, and joint fund of NTB and TAAN will get 30 percent each while remaining 10 percent will go to Worker's Welfare Fund.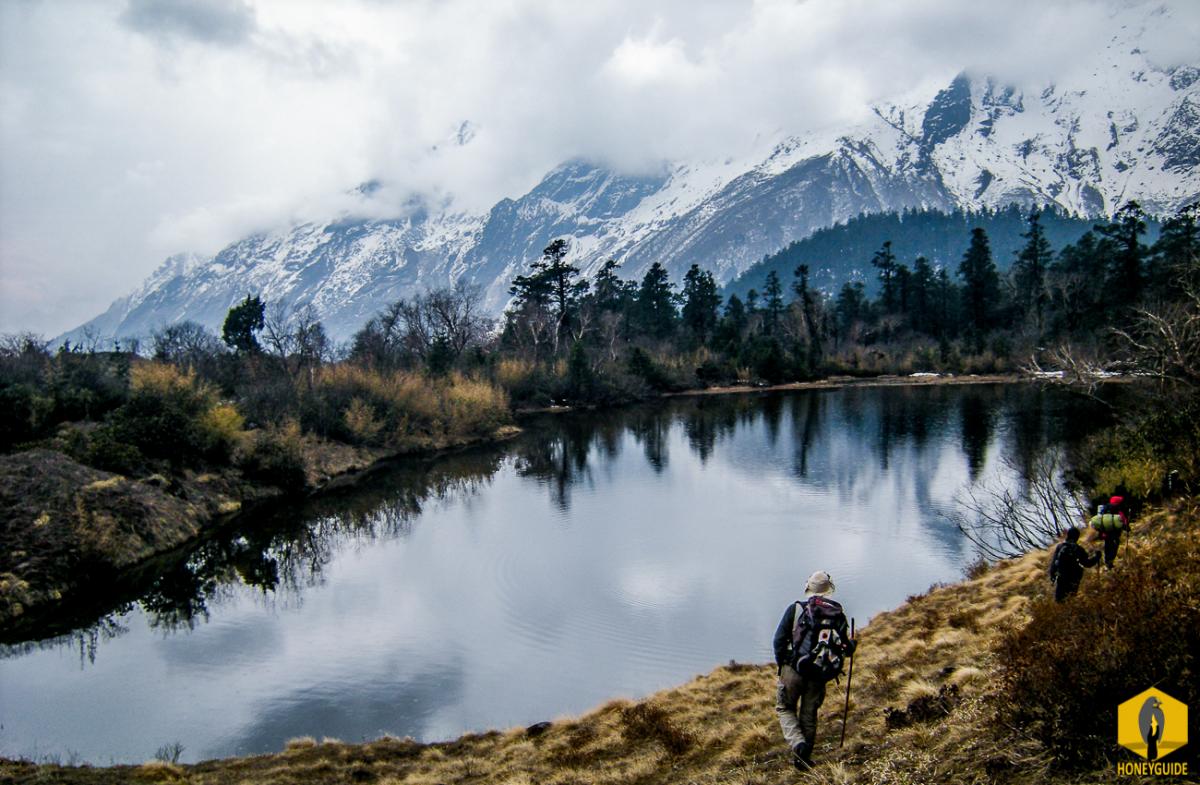 Trekkers walking along the trail in Manaslu, Nepal.

(News Source: Republica)