2013 was a watershed year in the travel guidebook industry. BBC Worldwide sold Lonely Planet for a measly £51.5 million after having invested £130 million in it. Across the pond, Google sold Frommer's back to its founder after gutting its content for online use and keeping its social media accounts. Does it signal the end of travel guidebooks? While unlikely, it has to be understood that there is no easy answer to that question. And it all starts in an Air Force Base and an Austin minivan.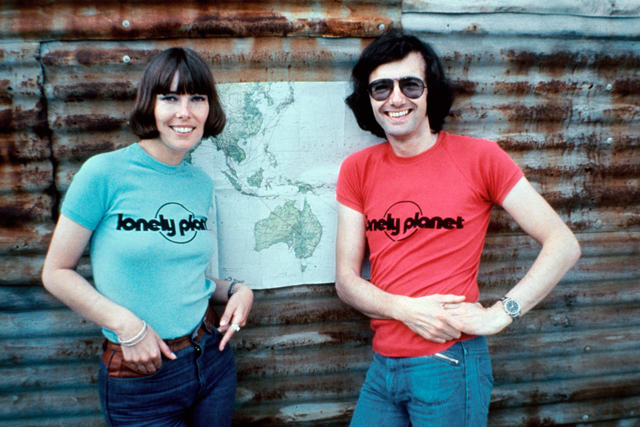 During his free time as a soldier in post World War Berlin, Arthur Frommer would show up at an Air Force Base, steal a place in an airplane and travel to various European cities. The knowledge he thus accumulated resulted in his first book Europe on 5 Dollars a Day in 1957. 15 years later an equally adventurous couple started an overland route from London to Sydney in an Austin minivan. After nine months of travelling, the Wheelers shared their wisdom in Across Asia on the Cheap. The Frommers and the Wheelers were the epitome of the restless energy that characterized their generation, an energy that couldn't be tamed by financial or informational limitations and their guidebooks were the inspiration to go out and explore for many baby boomers. So 'right on' was their approach that they were eventually able to build a multi-million dollar company around it. Fast forward to 2016, people are wondering why their approach isn't working anymore.
Simply put, the recession happened, the internet happened and most importantly, the millennials happened. Well and also the fact that guidebooks had lost its soul somewhere along the way kind of helped in the cause too. The smart ones saw it coming and jumped ship just in time. In 2007, Tony Wheeler sold 75 percent of his stake in the Lonely Planet and Mark Ellingham of Rough Guides fame, simply left.
With the great recession, the economy along with disposable income took a nosedive. Hence less people travelled and hence less guidebooks got sold. But even as as the travel industry is bouncing back, no such signs are visible for the guidebook industry. So while the recession might have put the last nail in the coffin, it surely didn't put the guidebook in the coffin. That credit goes to the internet and the millennials.
Well a lot of people thought they were above the changes that would be brought about by the internet and mobile devices. All of them were wrong, even taxi-drivers. One of the more important services provided by the guidebook was hotel and restaurant recommendations. With websites like Tripadvisors, no traveler really believes that the banana pancake that the guidebook author ate a few years ago will be the same as the one she orders! While crowd-sourced reviews have their limitations, guidebooks have even more limitations. Hence, it is a losing battle on that front. Another service provided was contact details of airlines, hotels, trekking operators, travel agents, insurance companies in order to aid in logistics planning. If it weren't for Google, Orbitz, Expedia, Booking.com, Kayak or Agoda, information like that had a chance of being relevant and useful. Alas, the planet isn't lonely anymore and travelers have more helping hands now than ever before in the history of leisure travel. Also the fact that they are free might have given some impetus to the switch. 🙂
And then of course, the millennials happened. Dead-tree guidebooks are such a baby-boomer thing that the millennials don't want anything to do with it. They want the world, and they want it now. These guys are so used to finding relevant information quickly that they will not sift through the pages of a book to find relevant information. They are so used to technology bending around their needs that they will not put up with non-optimized user interface (read paper). They are so used to connectivity that non-digital recommendations are looked down upon with suspicion. In short, these digital natives expect their smartphones to know everything they might need and deliver that information when, where and how they need it instantly. Also they are environmentally conscious enough not to carry a parts of a dead tree in their backpack.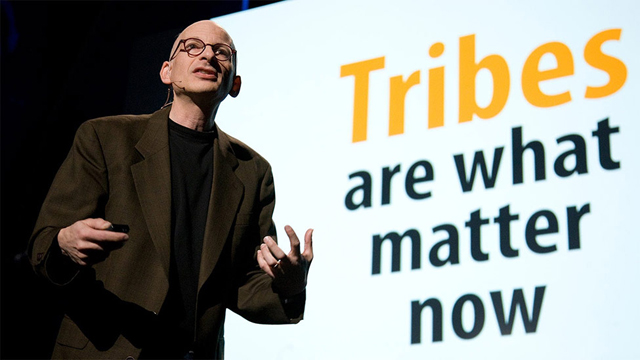 So what are they looking for? For starters they are not looking for guidebook or ebooks, which is basically a lazy-man's attempt to go digital. They also do not want apps that are little more than guidebooks with perhaps that search button added. They will neither put up with old content nor with clumsy user interface. In content, they are not looking for over the top, sweeping generalizations, but little insights that can augment their own needs, personalities and experiences. As Seth Godin points out this age is not for mass marketeers but niche marketeers. And if the content is cool enough, travelers might as well overlook the fact that you are a tree killer. Enter applications like Chimani for US National Parks or Peak Finder, which have both been downloaded more than a 100,000 times on Android devices alone. This along with success of niche guidebooks makes a pretty strong case that above everything else, millennials are not looking for generic or logistical information but 'other' kind of information, and if the information is good enough, they will pay. Let no one tell you otherwise; well researched and curated content will never go out of fashion, at least not in travel. And people are willing to pay for it.
It is in this mix that we have created Trekking in Nepal- the custom made a trekking app for the Himalayas. While there are one or two other apps catering to trekkers in the Himalayas, all of them are well, not exactly what trekkers really want. They are basically guidebooks disguised as apps. Ours, on the other hand, will warn you if you veer off course by more than 200 meters from your trail (Deviation Alerts). We also tell you which mountain is which (Mountain Finder). And we also tell you what bird or flower you can expect to see at the village you will be stopping for lunch (Placecards). As for lodge recommendations, we have not included 5 or 10 of the best, but ALL of the lodges along the trekking region. And you will also know whether they have wifi or not and also if they have western or squat toilets!
Also, while the list of features might sound useful but gadgety, we take most pride in our content. Our philosophy is simple, if you haven't seen it or touched it or felt it, you can't write about it. Period. And we don't just report, we think, turn it over and turn it over once again. Hence, we have information such as exact dates of amazing festivals or the real story of the prayer flag. And this is something that no google search can unearth. Also everything is offline!
Our pricing strategy is also very simple: a dollar a day. So for the region that have treks that are on average 10 days, we price it at USD 9.99 and if the average itinerary days is 15, you can expect a USD 14.99 price tag. Sure it isn't cheap, but given that the alternative is the dinosaur Trekking in the Nepal Himalayas at USD 22.99 or the pseudo-app Adventure-M at USD 11.68, HoneyGuide's Trekking in Nepal is practically a steal.
So unless, you love the feel of dead trees in your hand, welcome to the future of guidebooks!!
Trekking in Nepal by HoneyGuide is currently available for:
Everest Base Camp Trek
Annapurna Base Camp Trek
Ghorepani Poon Hill Trek
If you wish to read more about the features we provide, keep reading.
Guidebooks have a narrative approach
We believe there is more to travel than 'go from here to there' and 'you should see this here'. Travel is about discovery and curiosity rather than creating a xerox of the writer's experiences. Through our place based approach, we have thrown out the narrative and brought back the wonder. Under each place you will find information that will turn you into an instant expert.
Guidebooks prescribe and recommend
Guidebook writers visit about a dozen lodges and recommend 4. We believe that is grossly unfair not only to the trekkers but also to the lodge owners. We let trekkers do the recommending. Also since there is an upper limit to the number of reviews a trekker can give (right now it is 3 for each place), there is little scope for commercial tampering of reviews at HoneyGuide. Slow and sure; that's how we walk in the mountains and that's how we run our company.
Guidebooks get updated every 5 years
We can of course do that in under 5 minutes.
Guidebooks go on and on about trail information
Sure we do have trail information too, but once you check out our dynamic safety features, trail info will seem so yesterday. Deviation Alerts will let you know when you take a wrong turn. Avalanche and Rock Fall Alerts will let you know when you are about to enter avalanche and rockfall prone areas. And Climb Alerts will tell you if you have gained enough altitude for the day. (If that last sentence did not make sense please read the chapter on Acute Mountain Sickness very carefully. You can thank us later.)
Guidebooks have 4 glossy pages for flowers and birds
And that is that. We have covered all the important flowers, birds, butterflies and animals you are likely to encounter in your trek. And these guys are only shown where you are likely to see them and when you are likely to see them. For example you will not see rhododendron in October, neither in the hills nor in the app. Content might be king, but context is the kingmaker. Whether you are an expert or an enthusiasts, there is something for everyone here.
Guidebooks have superficial touristy content
Talking of content, reading a guidebook always gives us the yawn. Sure if someone is looking for a touristy experience a guidebook is quite handy, but if you are looking to truly understand and appreciate the land and people, HoneyGuide is the way to go.
Guidebooks don't know mountains
We are on a first name basis with them. Don't believe us? Check out our Mountain Finder.
Guidebooks tell you where the monasteries are
HoneyGuide tells you what that monastery means to the local people. But we do not stop there. We also tell you about the stuffs you will see inside the monastery and what place those things have in the local belief system.
Guidebooks are offline
So is HoneyGuide. And also do not worry too much about charging. In the trails, we cover electricity is not much of a problem. Also, in either case portable solar panels are getting smaller, cheaper and better by the day.