Nepal is famous all over the world for being synonymous with trekking and a trekker's haven. And for good reasons- Nepal lies snuggly between the nurturing cradle of the majestic Himalayas and low-land plains of Terai along with diverse ecosystems and topography. Every year thousands of tourists enter Nepal. Most having only little knowledge of Nepal but huge expectations. They turn towards guidebooks in hopes of familiarizing themselves about Nepal, its diverse culture, famous sites and attractions. However, guidebooks are far too outdated and still targeted towards baby boomers. The present fast-paced technological age demands a tool to make travelers instant experts regarding anything and everything of Nepal. Reading through walls of texts to find something of relevance is certainly not how travelers want to spend their trip.
Travelers want to experience the most out of Nepal but there is no platform which fully met with the ever-changing demands and needs of the travelers. That's where Honeyguide comes in. Through our travel apps we want to provide our users with a seamless user experience, on the go information that are clairvoyant, unobtrusive and offline. Unlike conventional guidebooks, Honeyguide says goodbye to those substandard generic information and gives you detailed information of each and every place you visit; a perfect travel companion. Some of the prominent features of the HoneyGuide apps are as follows:-
Taking advantage of digital platform of smartphones, HoneyGuide apps are easily accessible and provide relevant information in an instant.
Travelers priority is on top of our lists and HoneyGuide fully utilizes the GPS to provide three dynamic safety features: Deviation Alerts, Climb Alerts and Avalanche/Rockfall Alerts.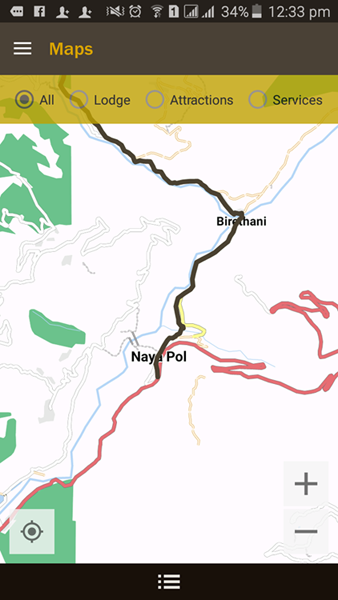 'Placecards' which are like a small card providing concise information relevant to a particular place ranging from birds, utensils, cultural practises to mountains, trees, wildlife.
All the places in Nepal are not connected but HoneyGuide apps are completely offline so never a worry of being disconnected.
A complete lodge coverage features includes availability of Wi-Fi, non-squat toilets, campsites and much more for all the lodges in the area HoneyGuide covers. Reviews and rating sections provides user-generated information.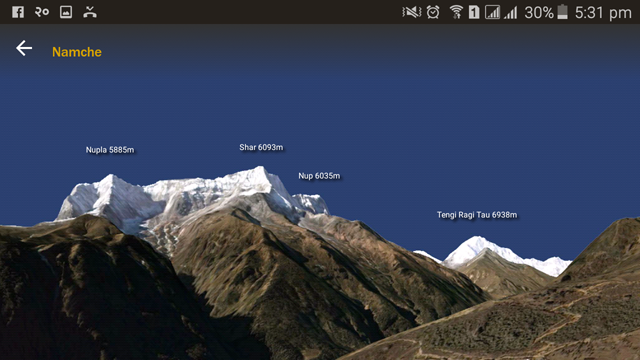 HoneyGuide apps' Mountain Finder feature intends to make the trekker able to identify every mountain peak without having to spend months and months learning to be a mountain expert.
We have launched three trekking apps-Everest Base Camp trek, Annapurna Base camp trek and Ghorepani Poon Hill trek on October 2nd. All three apps are free for two months on Google Play. Annapurna circuit trek app is coming soon. You can download the app from Google Play.
Co-founders Abhishek Pande and Ashish Shrestha discussed about the app and shared the story of the building of this application in the event. You can also find about the app and event NepalIT tech channel, Nepali Times and VertexReport .

Abhishek Pande discussing about the app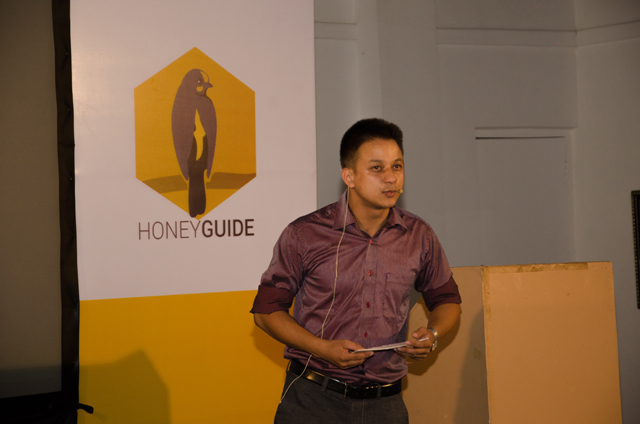 Ashish Shrestha discussing about the app
If you want to know more about our features you can checkout this video: