Trekking alone in a foreign land isn't always as enthralling as it sounds. First, you need to find a proper source of accurate trekking information, which will be your ultimate guide to the Himalayas. Everest Base Camp trek is certainly one of the most popular and adventurous trekking destinations in Nepal, more like a mountain museum with all the stuff displayed for real. It will be tiring to manage a proper trip on your own, as you will have a whole bunch of things to do like getting permits, finding hotels, shop for gears, buy maps, booking flight to Lukla and more. However, if you have that zeal to explore like a local, creating treks independently, and gain an experience of a lifetime, trekking solo in Everest Base Camp Trek route should be a piece of cake! Here's your guide to trekking independently and witnessing the best of Everest.
1. Getting Permits:
To trek to Everest Base Camp you will need the National Park Permit and Khumbu Rural Municipality Permit. However, if you are trekking from Jiri, you also need to get the Gaurishankar Conversvation Area Permit. Also please note that the TIMS Permit is NOT required anymore for trekking in the Everest Region.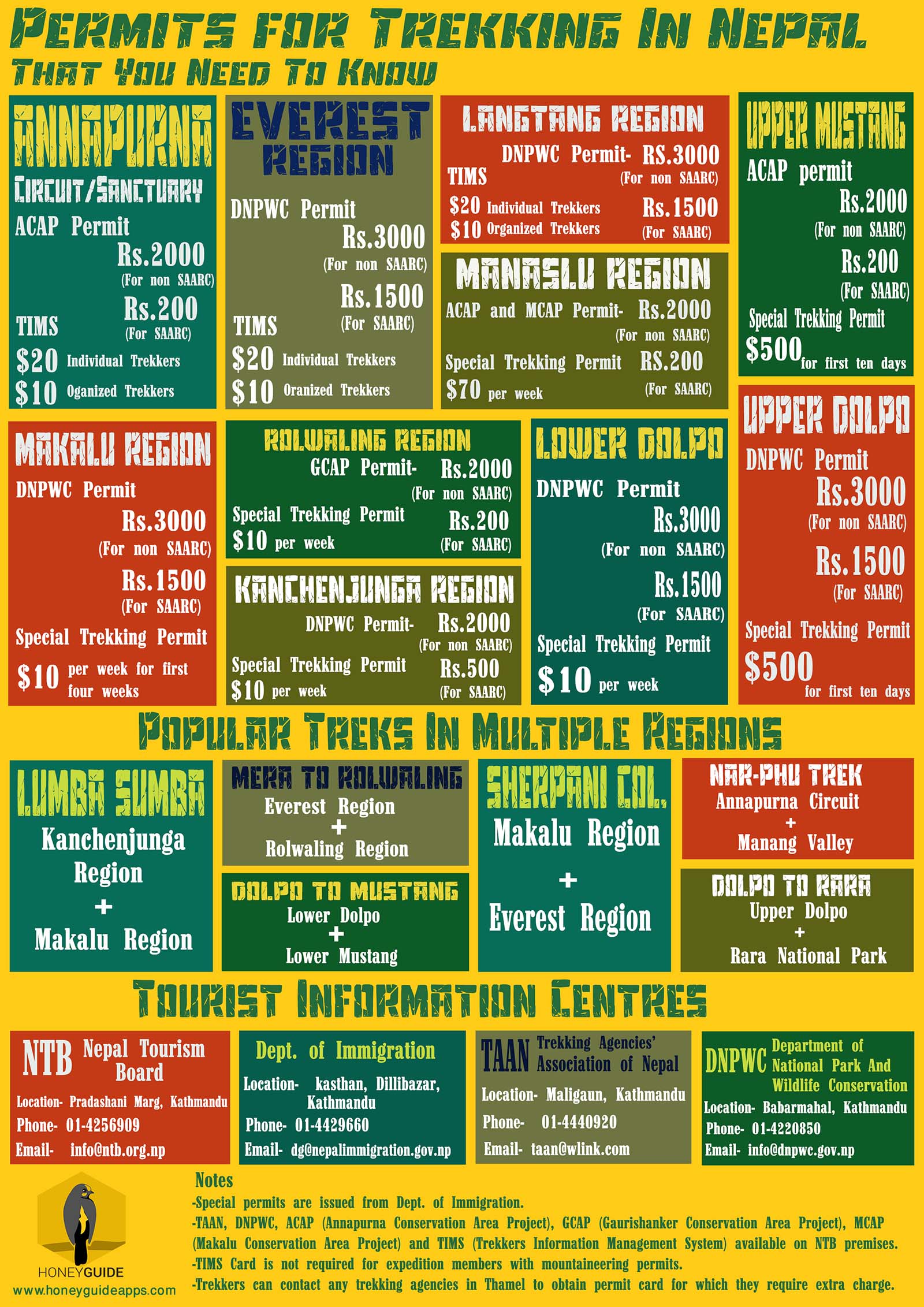 The permit fees for independent trekker is comparatively expensive to go to Everest Base Camp. You can either pay the actual amount or tie up with some travel agencies running organized trek to obtain permits at a cheaper cost and then, trek solo. To acquire TIMS permit, you have to fill up forms which will require two (2) passport-size photographs and a copy of passport.
2. Health and Safety: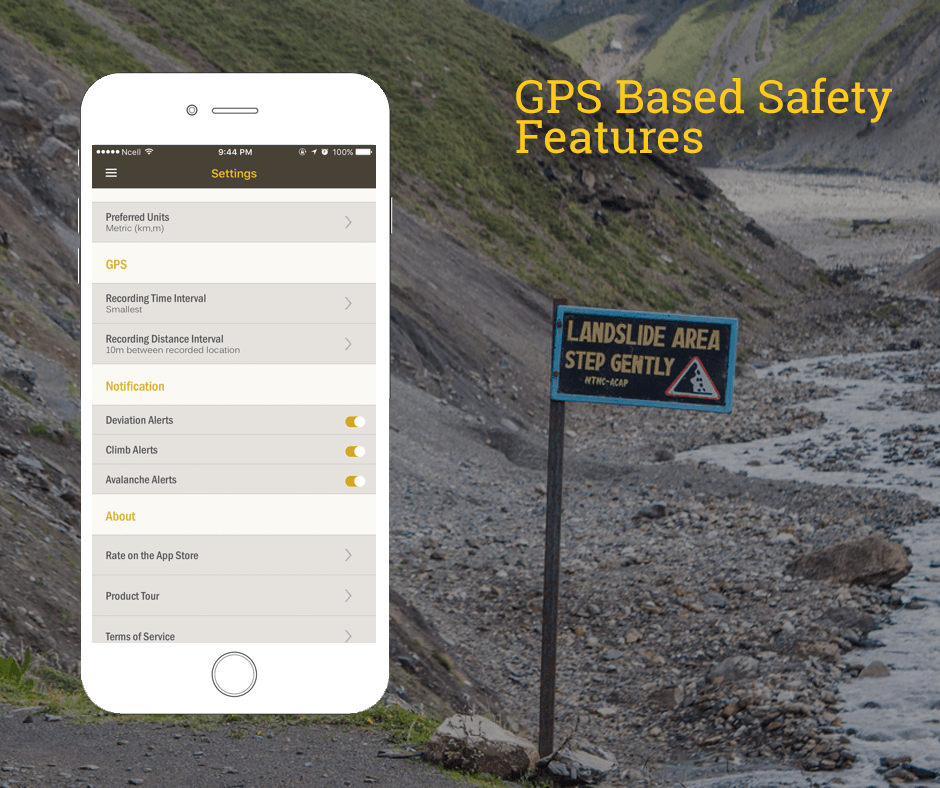 Well, this is the ugly part about trekking solo. As they say, good things are followed by bad things. The whole experience of trekking solo lets you be the boss of your itinerary, experience the authentic side of the trail, travel cheaply and also devour the journey as you wish. Despite having so many perks, the safety and health issues are likely to be a major factor to hold back your decision of trekking solo. At such a high altitude, without a proper idea of acclimatization and proper guide to the trails, there is a high possibility of falling sick or even getting lost. And , have no one to watch your back, that is going to make it just worse. Make sure you have a travel insurance and rescue contacts, proper maps, eat healthy, and know how much to ascend in a day. As designed for the independent trekkers, our 'Trekking In Nepal' App which is the best trekking companion to in the Himalayas of Nepal serves you with following features:
– Deviation Alerts if you stray off the route by 200m.
– Climb Alerts if you climb more than 500m in a day after 3,000m.
– Contact information for Embassies and Consulates.
– Comprehensive Rescue Contacts.
Download Trekking in Nepal Mobile App for Android and iOS.
3. Finding hotels: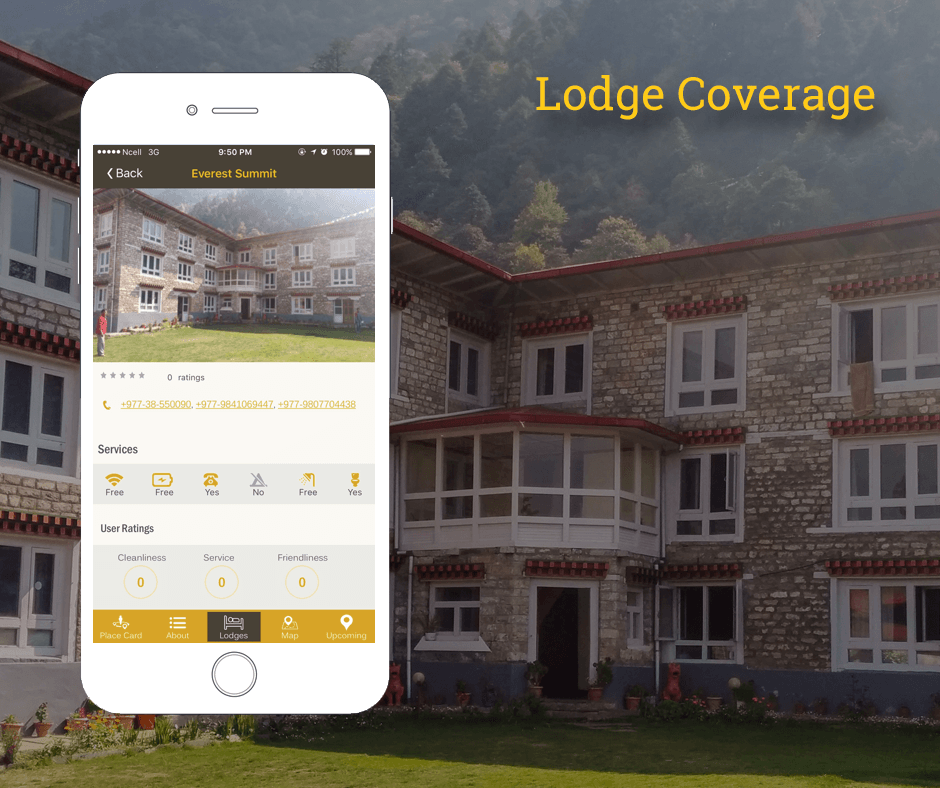 For an individual trekker, finding a proper lodge to stay overnight can be quite difficult. You have to inquire about the services and do a lot of field work in before finding an affordable hotel with services you need. Also, most of the hotels have rooms with two beds and thus, it is like you are paying for two. But what's great about traveling solo is that you have complete freedom to choose your hotel unlike the organized trek led by guides who are likely to take you to the hotels where they get a higher commission from rather than the hotels with better services. Also, you are likely to find someone who you can share the room with. One has a very wide variety of accommodation options in Everest Base Camp Trek from homestay to moderate to luxury lodges. Homestay can also be another cheap option. We have compiled information about every single lodge along with the services they provide, the price they charge and contact details for pre-booking and more in our 'Trekking In Nepal' App. You can download it for detailed information.
4. Flight Tickets:
Flight booking to Lukla is another thing that you have to do on your own. There are alternative routes to travel to Everest Base Camp too if you are worried about flight cancellation.
You can easily Book Flights to Lukla. through HoneyGuide. However, before you do that do read about the Changes to Lukla Flights and How the Flights from Ramechhap aren't such a bad thing.
However, if you do not wish to take a flight, there are a lot of Alternatives to Flying into Lukla.
5. Water:
Another most unexpected expense that you are likely to incur as you go higher in the altitude is expenditure on water. Do not overlook this matter. Drinking a lot of water is very important while you are trekking. That is your ultimate guide to staying healthy. Filling hot water can charge you a lot ranging from $1 to $3 as you march to a higher altitude. So, either you learn to drink cold water make sure you have a certain budget separated for water.
And the 'Trekking In Nepal' App is completely Offline!! Know the best places of Nepal to Trek this season!