Manaslu trek,  without a doubt and beyond any reason, is one of the most fulfilling decisions that you could have made this year. And we don't need to tell you about how amazing this trail is because you have probably done all your research as a responsible traveler. Still, having taken this lustful trail filled with orgasmic beauty, we would like to present ten things that anybody should know. So, poet and writers, wanderers and traveler, here lies the comprehensive condensed information that will serve you with all the apples and oranges when on the trail. Read on to discover more!

1. Not A Lone Ranger's Cup Of Tea:
Manaslu Circuit is not permitted for someone who wishes to go solo. You might have to save up the Alexander Supertramp spirit for some other trails. The state has restricted a solo trekker. One must be in a group of at least two, accompanied by a guide. Thinking of the other way out, you will need a permit of a 'ghost' trekker (which would still require a foreign passport) and a guide (obviously). The other permits you will need are Restricted Area Permit, Manaslu Conservation Area Permit (MCAP) and Annapurna Conservation Area Project (ACAP) Permit. Here's what you're looking for: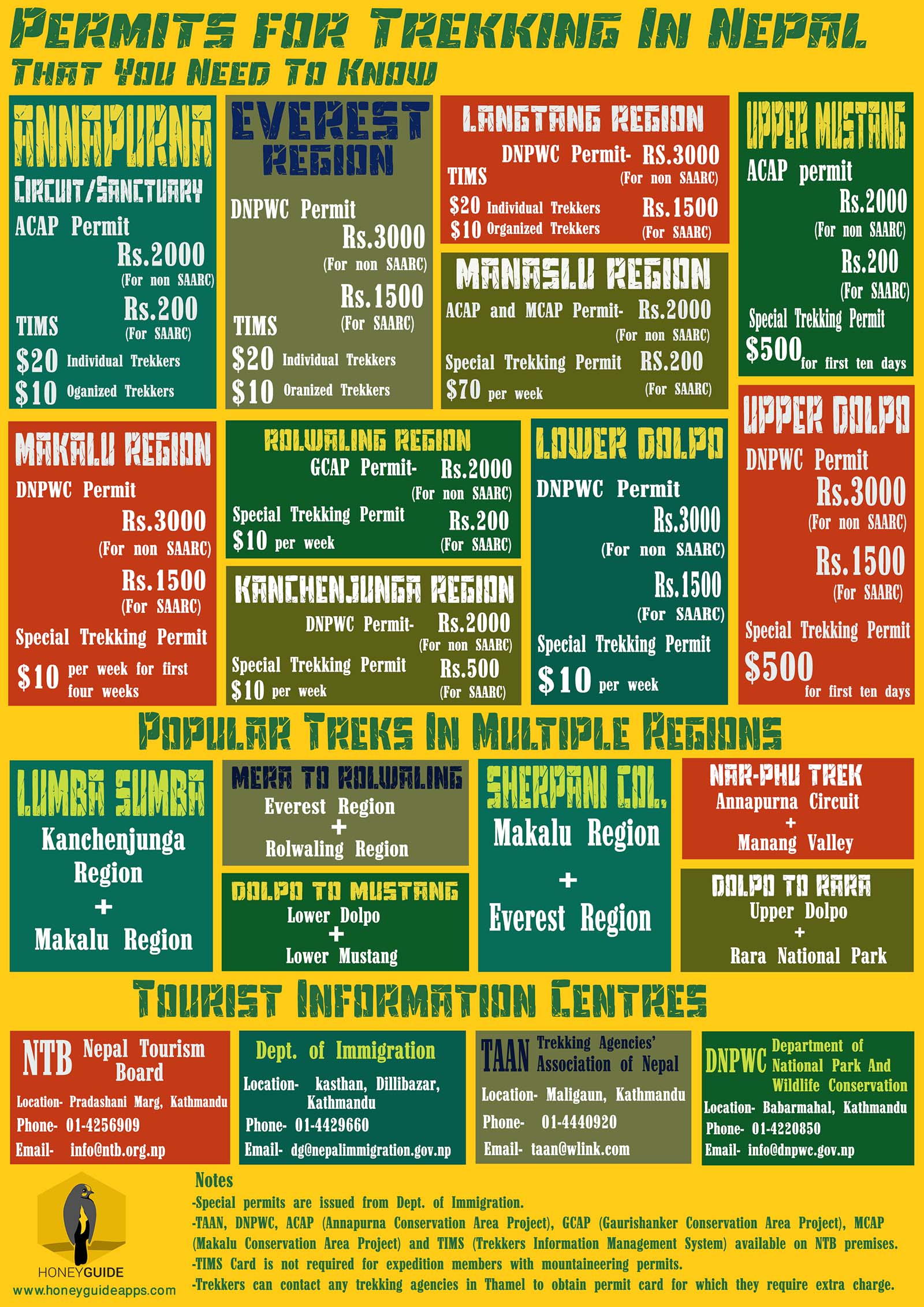 2. Mind Those Rocks:
It wouldn't be much of a surprise that single trekkers are not permitted in Manaslu circuit because some areas on the trail are prone to landslides and rockfall. Mark yourself safe with a little extra attention. The rockfall/ landslide areas are on the way as you pass from Khorlabesi to Tatopani. The major one lies on the stretch from Dobhan to Yaru. If you decide to make a trip to the serene Serang gompa, then the old trail is prone to landslides. And the final trail to be warned off is from Samdo to Dharamshala, especially after you cross the Larke pass. So Mind those rocks!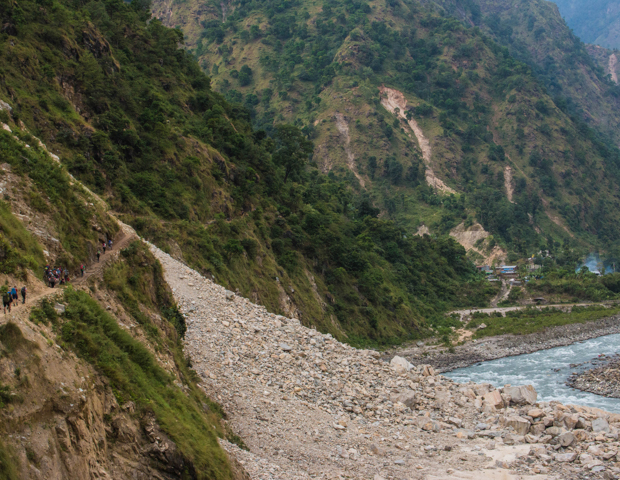 3. The secret heaven 'BEYUL':
As we dig upon the pages of history, the aroma of Manaslu Circuit is identified as a secret paradise in the Himalayan mountains. According to the Nyingma school of Tibetan Buddhism, Beyul refers to the secret lands hidden among the Himalayan mountains of Asia that were marked as safe and sacred by Guru Padmasambhava. A place where one could attain Nirvana. And one of these Beyuls is found in the Manaslu circuit. The Kyimolung trail starts from Tsum valley and extends up to the area in the foot of Shringi Himal where the Serang gompa sits. Considered as a Shangri-La in Nepal, this is where famous Buddhist teachers like Guru Rinpoche and Jetsun Milarepa meditated.
You can experience the enigmatic energy that steers a feeling of epiphany. Geographically lying in the isolated foothills of the Himalayas, the location to these secluded places are hidden even from war and violence. This area boasts abundant natural beauty, unalloyed breeze and a notion of complete peace. Hence, even now, Buddhist monks seclude themselves in the vicinity of Beyul to elevate themselves spirituality. Serang Gumba on the foot of Shringi Himal (Himal means mountain in Nepalese dialect) is a place which must not be missed while on Manaslu Circuit.
4. Going for mountains? Oh, not Shringi Himal:
Manaslu Himal (Himal means mountain in Nepalese dialect) marks itself as the 7th highest mountain in the world. The mountain is considered to be a tough climb. One is permitted to climb the peaks found in Manaslu circuit after obtaining a climbing permit from the relevant authority for a certain fee. However, considering the religious point of view emerging from the followers of Buddhism, you are not permitted to set foot on Shringi Himal. The mountain has ample significance and is reckoned as a very sacred mountain. Similar story goes with Mt Machhapuchre as well.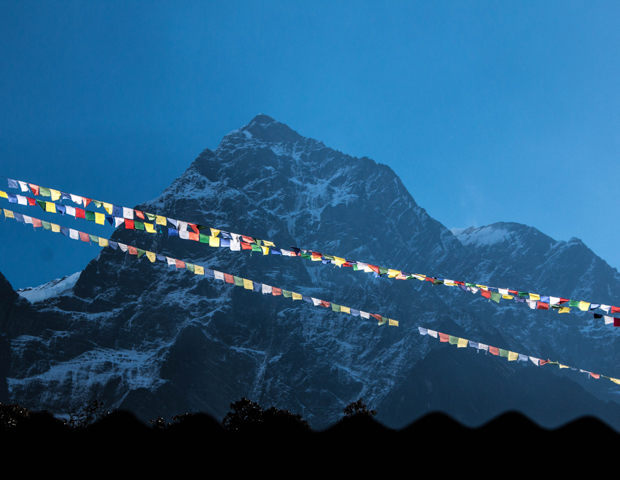 5. No booking? You might end up cold!
The Manaslu trek is definitely one of the most alluring trails you could choose to go trekking in Nepal. You will not a find a huge crowd of people flocked in Manaslu circuit. This is because other trekking trails steal the show for Manaslu circuit, but if you ever feel like not taking a mainstream trail this year, then Manaslu will always be there to hug you. When that time comes, and if that time is during the peak season, finding a good lodge spontaneously can pose up to be a big problem. So, a smart move would be to book yourself a proper night's sleep beforehand or some days before reaching the village itself. It's easy.  You could talk to the owner of the place you stayed a day earlier, and they shall avail you the contact details of lodges for the next day. Another thing that you must be informed about is that before you reach the Larke pass, you will come across a place called Dharmashala. The thing about Dharamshala is that there is only one lodge here. About eight rooms are available for pre-booking. Otherwise, you will have to spend the night in tents as we did. Having a sole dominance over the area with no houses nearby, the lodge offers less than ordinary service and charges you with expensive bills. If you can deal with this then you should be awarded a medal of forbearance.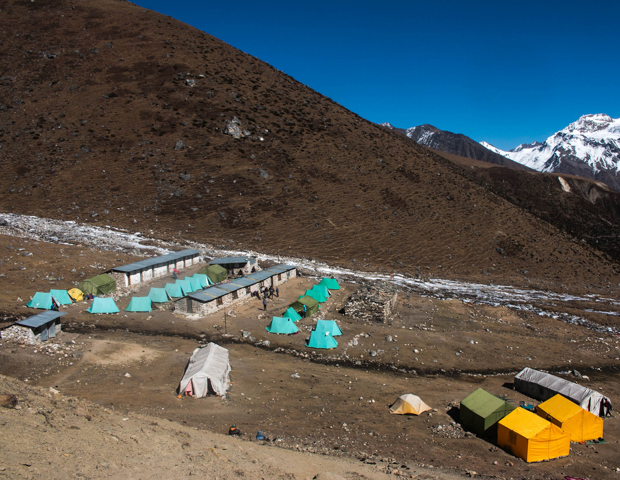 6. Inhale them words 'Tashi Delek' :
Learning to greet the local way, is a cool thing to do in any country. It's your gateway to socializing and letting the natives know that you admire their culture. 'Tashi Delek' is the way of greeting people in Tibetan Culture. Basically, 'Tashi' means auspicious and 'Delek' means fine which refers to Goodluck or Blessings. Ever on the trails in Nepal, if you come across anybody don't hold yourself back, let all your Tibetan out; Say 'Tashi Delek'!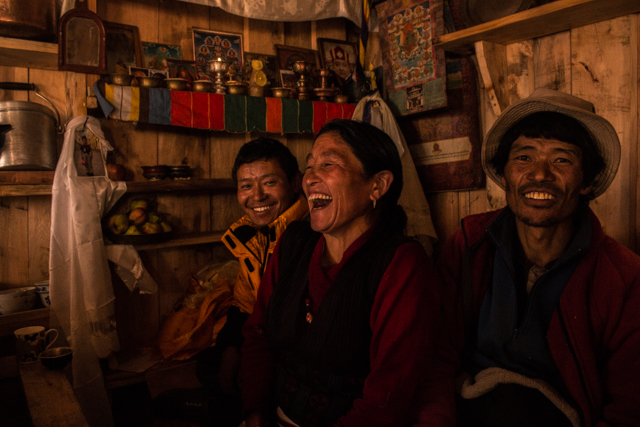 7. Transportation:
The roads end at Soti Khola and later perpetuates from Dharapani after you are done crossing the Larke Pass in the Manaslu Circuit. Arughat is the starting point of the trail, but you can also ride up to Soti Khola. It is entirely up to you where you start your trek. After Soti Khola, it's time to stretch your happy feet along. The official Manaslu trek ends at Besisahar. However, you can cheat a little by catching a bus from Dharapani.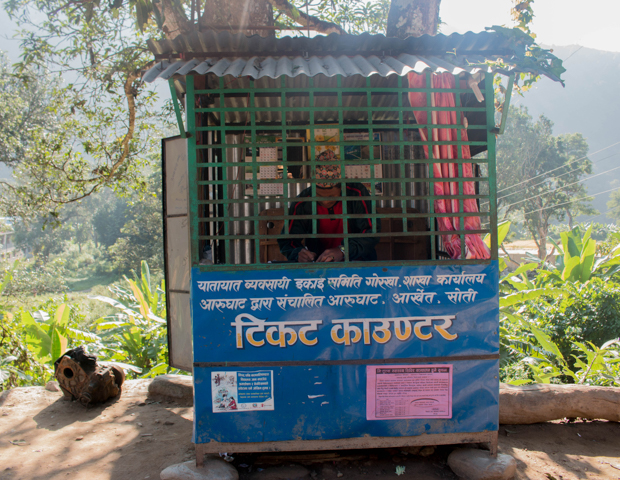 8. The Other Networks
If you are wondering which network kicks off well in the Manaslu circuit, CDMA networks are preferred over NTC and NCell. Most locals use CDMA phones. One thing you should know is that CDMA networks cannot be accessed through all mobile phones. If this is the case for you, then you will have to buy a phone in Kathmandu itself as it comes very cheap.
Besides the telephone network, the power in Manaslu Circuit is supplied through solar panels or local hydropower projects. Some places do not have access to electricity. The charging is easily facilitated in places supported by the hydropower projects. But you will definitely face difficulties in where solar power is used. And some lodges have even started to charge a certain rate per hour.