Lately, the Yulin 'Dog Festival', a 600-year-old annual festival in China which practices mass slaughter of thousands of dogs, has gained great social media attention. Looking and reading about the cruelty of the festival, we can't help but notice the difference from our own dog festival where dogs are honoured with garlands of marigold, have tikas put on them and are offered delicious treats.
Even comedian Ricky Gervais has expressed his outrage at the Chinese festival where 10,000 dogs are slaughtered every year in Yulin Dog Meat Festival. He took it to social media on his b'day and shared images of the Nepalese festival that honors dogs for their special friendship with humans.
This is what he wrote:
In Nepal, they're having a festival that honours dogs for their special friendship with humans. Someone tell China.

Posted by Ricky Gervais on Wednesday, June 24, 2015
This is how the dogs are celebrated here in Nepal, the way they should be.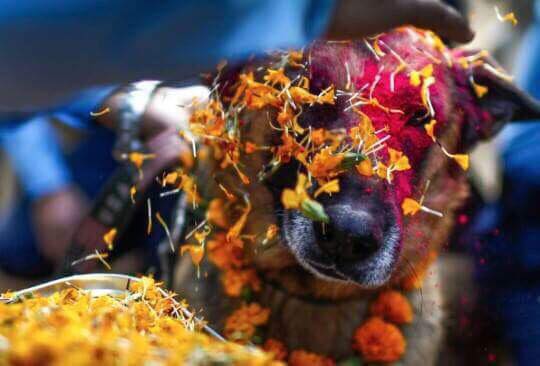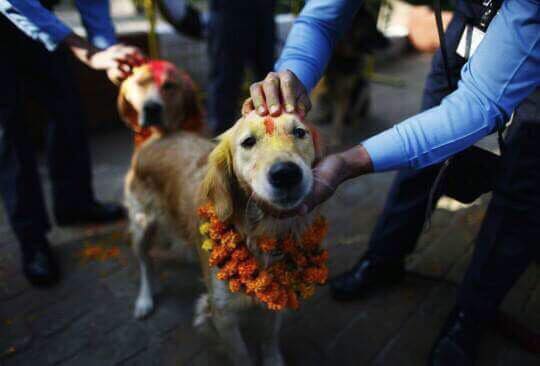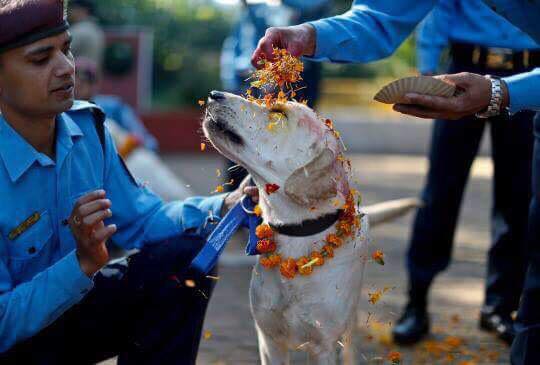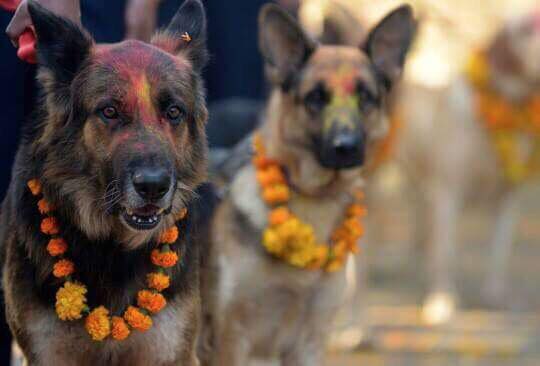 (Pictures: Imgur)