Whether you are a local, traveller or an expat living in Nepal, everyone is well-aware of the hazardous air conditions of Nepal and should also be well-prepared. Recently, Nepal's arguably the most developed city and capital, Kathmandu has been declared the most polluted city in Asia and ranks 3rd most polluted city in the world. Even Nepal as a whole ranks 17th in the Pollution Index 2016 according to Numbeo. It is also no surprise that lung diseases are the top cause of deaths in Nepal. Thus, one cannot afford to underestimate the risks of air pollution. The most efficient way to be protected from air pollution would be to invest in a good air-filtered mask. One of the best masks in the market, Totobobo masks have deeply researched designs, features and solve the problems of traditional masks while maintaining a high quality of air filtration system.
Masks are convenient, efficient, cheaper than treatment for lung diseases and also stylish if you can pull it off. However, Masks are also notoriously famous for being easily blocked by moisture from breathing while hyperventilating and doing labour-intensive activities such as mountain biking, exercising or just simply running. (People with spectacles can also relate with shortcomings of masks as masks often fog up the spectacles.)
Totobobo masks are specially designed and avoid the shortcomings of other traditional masks. They can be seal-checked to assure maximum efficiency and if the masks aren't a perfect fit then they can easily be reshaped or trimmed. The air filter used in the masks are also heavily tested and provide the best possible air filtration. As the air filters are changeable, you can change the filters every now and then to always get the best quality of air filtration. People with spectacles can also rest assured as this mask doesn't let the spectacles get fogged. But the most innovative feature of this Totobobo mask is that it doesn't get clogged or blocked when you are running, exercising or having a wild time while mountain biking. If you are travelling to Nepal then this mask becomes almost a travel gear necessity. Most tourists come to Nepal for trekking and in high altitude arid plain areas such as Mustang and Dolpo regions, dust-laden winds and dust clouds are a common phenomenon. Even in major urban cities, this mask will protect you from the dense air pollution. An investment in a good mask such as this Totobobo mask is far better than treatment for lung diseases.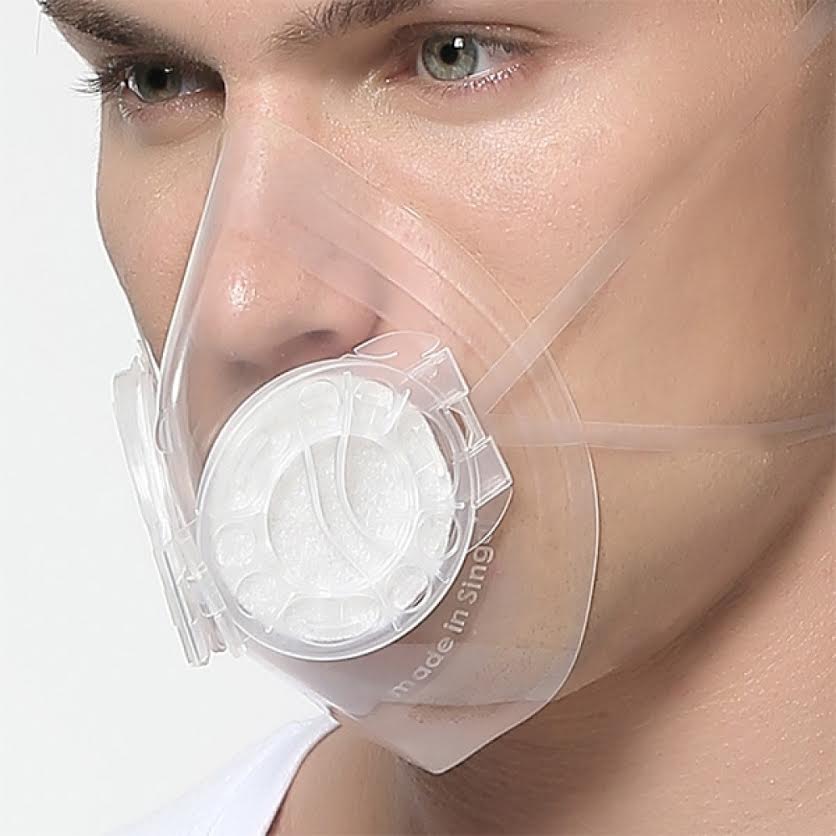 Totobobo mask in action.
Totobobo Mask front-view
This mask is available in the Epic Mountain Bike store in Jhamsikhel, Lalitpur among other stores.
Website: http://www.epicmountainbike.com/ (Totobobo mask listing link)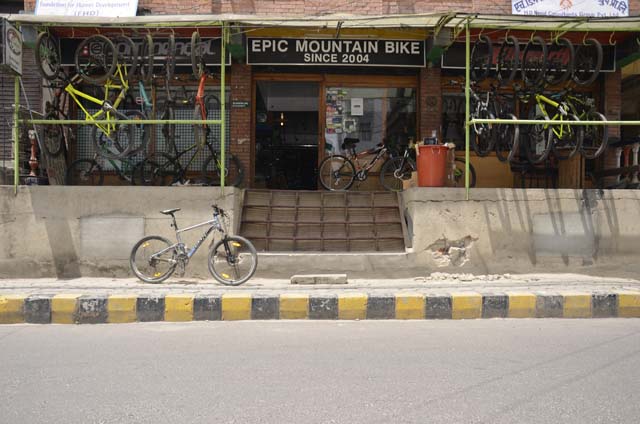 Mask details
Brand: Totobobo
Different styles: Totobobo Classic, Totobobo TT-01, Totobobo TT-02(Petit)
Price: Totobobo Classic =Rs.3800, Totobobo TT-01 =Rs.4000, Totobobo Tt-02 =Rs.4000
Official Totobobo website: http://totobobo.com/