A cricket bat used by the late Phillip Hughes is to be taken to Mount Everest, the Cricket Association of Nepal said on Saturday.
A bat, as well as some of his playing shirts, is to be taken up the world's highest mountain to honour the Australian player who died in November after being hit in the neck by a ball during a Sheffield Shield match in Sydney.
'I'll be carrying the bat up to Everest,' said Churim Sherpa, a mountaineer, who holds the record for climbing Everest twice in a single season.
'Climbing Everest is always a risky task.
'I hope I will be able to successfully complete this responsibility I have been chosen to do.'
Nepal cricket officials made the announcement after a tribute match in honour of Hughes played on Saturday in Kathmandu.
The match of 63 overs included NSW batsman Ryan Carter as captain of one team and it was attended by Cricket Australia chairman Wally Edwards and ICC global development officer Tim Anderson.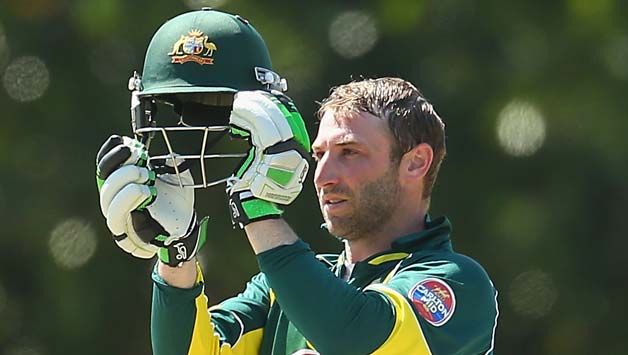 Phillip Hughes passed away last November after being fatally hit on the head. © Getty Images
Phillip Hughes's cricket bat rests against his coffin during the Funeral Service.
(News source: www.skynews.com.au)