Keeping in mind the evolving future of Adventure travel industry and changing roles/ opportunities, HoneyGuide is organizing its first Meeting for all trekking guides and leaders for an open panel discussion.
Open panel discussion on the following topics:
1) Future of Adventure Travel and Role of Guides And Leaders.
2) Discussion on the importance of training in adventure travel.
3) Presentation on HoneyGuide Apps' Trekking in Nepal App.
Free Lunch
Venue: Nepal Tourism Board, Pradarshani Marg, Kathmandu, Nepal
Time And Date: 24th june, 12-2pm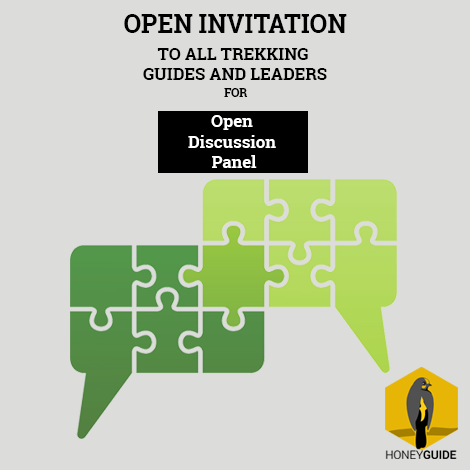 Join us to help steer the future of adventure travel in Nepal.