Holy pilgrimage sites have always been points of great spirituality and salvation. Having holy sites in a state's jurisdiction enhances its moral superiority, soft power and brings in money to the coffers of the state. Some of such sites became so economically beneficial, bloody wars have been fought for control over them. Never ending wars for Jerusalem, wars for control over Mecca and even forcibly converting pilgrimage site of one faith to another are just some examples of economic significance of such sites. The days of bloody wars over such holy site are things of history, but their economic appeal have only enhanced thanks to economic progress among masses. Despite ever decreasing influence of faith on people's lives, along with improved ease of travel and ability to afford such expenses added to economic appeal of such sites by exponential levels.
Great But Largely Ignored Holy Sites in Nepal
In today's context, Nepal is constantly making attempts to establish itself as an exotic tourist destination. But for a nation always bragging about its spiritual history; research, maintenance and promotion of religious sites are almost non­existent. So many of great religious sites exist in Nepal but only a handful are well known and visited in high numbers. This analysis is focused primarily on the lesser known and ignored sites. Some of them are as follows:
1. Ramgram
This is truly a curious case indeed simply due to its part in a major historical and spiritual occurrence. Following mahaparinirvana of Lord Buddha, it was decided in Buddha's own camp that some of his physical remains were to be enshrined. Hence it concluded with eight stupas in different locations of high significance in Buddha's own life. They were all located in the vicinity of modern Nepal­-India border and were as follows: Allakappa, Kushinagar, Pava, Kapilavastu, Rajgir, Ramgram, Vaishali, Vethadipa (ancient town close or possibly the modern day site of Sarasvati).
When Emperor Ashoka converted to Buddhism and made it the state religion, he also ordered dismantlement of all of the eight Buddhist relics and used each brick and building material to make and install similarly divine stupas all over his empire and beyond, 84000 of them to be precise. Fate of the seven stupa had been enacted with only the one in Ramgram left untouched. Myths bestow credit to a Naga for standing up against Ashoka's men but the real rationales are bound to be more practical, perhaps a political and social sensitivity saved it. Today, among the dozens of relics throughout many countries supposedly built from the original seven stupas, the stupa in Ramgram is the only one undoubtedly believed to house a relic directly from Buddha's body. According to old scriptures, it houses one of four canine tooth of Lord Buddha himself. That fact alone elevates Ramgram to one the biggest holy sites of Buddhism.
2. Balmiki Ashram(Dev Ghat)
Anyone born in a predominantly Hindu environment is familiar with the name Balmiki, the famous sage who is credited for writing the epic Ramayana. Once a famous bandit who then went on to become a famous and respected sage, Balmiki is today popularly considered to have lived in what is now modern day Nepal. The precise location of his mythologically famous hermitage is still debated among religious groups and scholars but here in Nepal, scholars and followers are convinced that the particular hermitage of Balmiki was in what is now Dev Ghat in Chitwan, Nepal.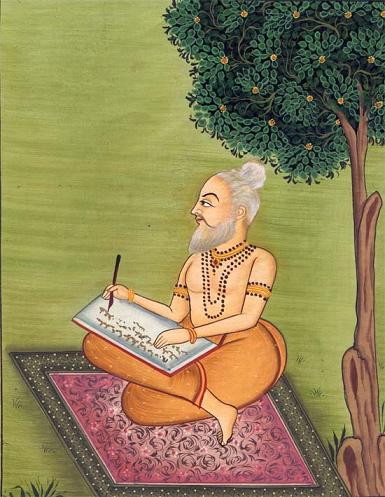 The particular hermitage in discussion is the place where Balmiki is said to have written the great epic Ramayan and also the place where Sita was banished. She also gave birth to Lord Ram's twin sons Luv and Kush in the hermitage who were brought up and trained there by Balmiki himself. Among the significant suppositions of this place, Sita was also said to have been consumed by a fissure symbolising her reunion with her mother, Earth. Sheer number of religiously significant events that occurred in this hermitage makes it a must visit place among followers of Hindu religion.
3. Mukti Chhetra
Mukti Chhetra or commonly known as Muktinath temple, literally means 'place of liberation or salvation'. Mukti Chhetra is located in Muktinath valley at 3,710 m in Mustang, Nepal. The central shrine of Sri Muktinath is considered one of the eight most sacred shrines for Hindu Vaishnavas known as Svayam Vyakta Kshetras. The Muktinath Temple is also considered as a Shakti Peetha. Shakti Peethas are sacred abode of Shakti formed due to the falling of body parts of the corpse of Sati Devi when Lord Shiva carried it and wandered. Sati Devi's temple on the forehead is believed to have fallen here. The scripts narrating the importance of this temple is also available in Vishnu Purana with the Gandaki Mahatmya.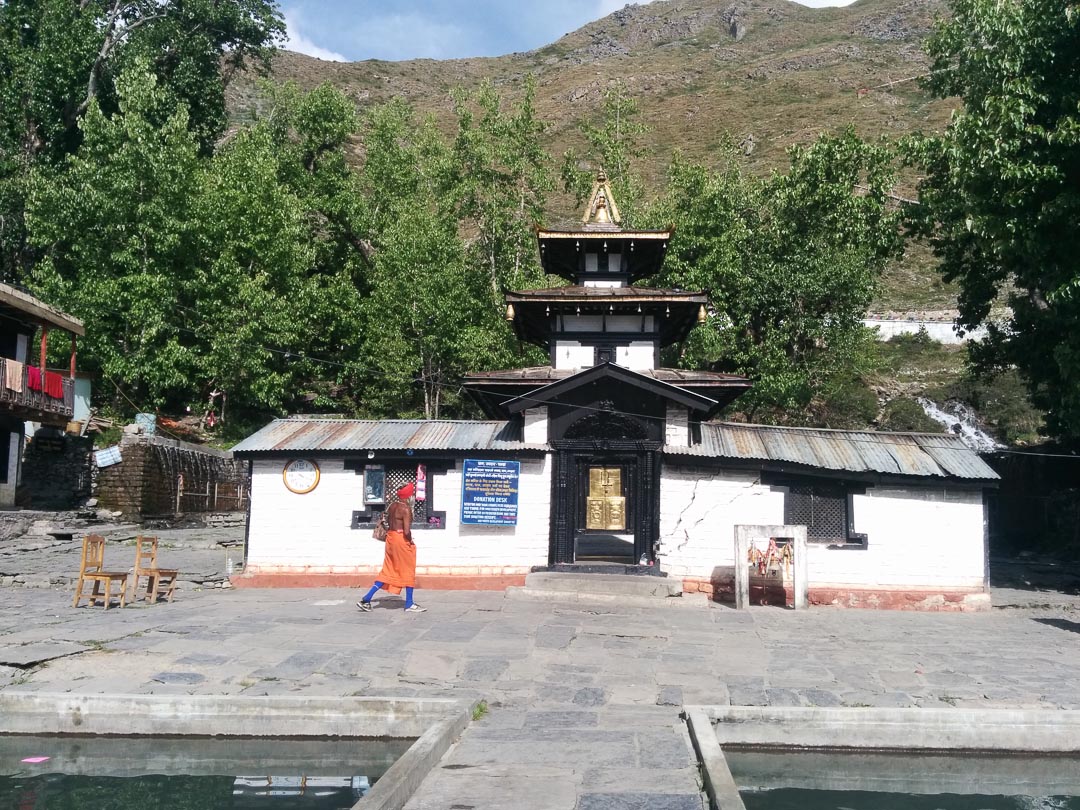 The Mukti Chhetra is also equally important for Buddhism as Tibetan Buddhist tradition states that Guru Rinpoche, also known as Padmasambhava, the founder of Tibetan Buddhism, had meditated at Muktinath on his way to Tibet. Being the site where Padmasambhava meditated and achieved a higher state of living makes the temple an important religious pilgrimage site for Buddhists.
4. Kaka Bhusundi
Kak Bhusundi Lake according to scriptures and legends is the location where the great Yogi named Kaka Bhusundi in the form of a crow recited Ramayana to Garuda and where Shiva found solace after the death of Sati. Bhusundi was a great Yogi known for his deep devotion to Lord Rama. According to religious scriptures, Bhusundi was a local boy from Ayodhya who was at first deeply devoted to Lord Shiva but did not have high regards for Lord Rama. He was known to be arrogant and for his tendency to easily fall into arguments with anyone who disagreed with him. When he disrespected his Guru, Lord Shiva was enraged and cursed Kaka Bhusundi to turn into a serpent. But thanks to his Guru's sincere apology for Bhusundi, the curse was partially mitigated and he took one thousand sub-human births without any suffering. At the end of his transmigration, he was born as a Brahman and developed a deep appreciation for Lord Rama.
Though there have been conflicting stories about the original location of Kak Bhusundi Sarovar mentioned in the Ramayana, there are some clues mentioned in Ramayana that point towards Tilicho Lake as the original Kak Bhusundi Sarovar. According to Ramayana, the lake is "at the base of the Annapurnas and north of the Nilgiris." Indeed, south of Tilicho loom the icy ramparts of the Annapurna, carved by glaciers which plunge down to the lake itself. In fact, Tilicho Lake is the collected glacial melt of the entire northern slopes of Annapurna and Thorung Peak. Bapu Morari, famous preacher also regarded Tilicho Lake as the original Kak Bhusundi Lake. The charm and beauty of Kaka Bhusundi Lake was so great that great lord Shiva grieving Sati's death was calmed and found solace in Kaka Bhusundi Lake. Such is the power and beauty of Tilicho Lake which should be one of the greatest Hindu pilgrimage site.
5. Halesi Mahadev
Halesi Mahadev is a deeply religious site for both Hindu and Buddhist pilgrimage in Khotang district of Nepal. It is only 185 km south west of Mt.Everest. It lies at the hilly region of the country in between the holy rivers, Dudh Koshi to the right and Sunkoshi to the left.
According to Hindu mythology, Bhasmasura, a great devotee of Lord Shiva received a boon from Lord Shiva due to his penance that anyone whose head he touched would burn and immediately turn into ashes. Bhasmasura thereupon attempted to touch the head of Shiva since he wanted to possess Parvati, Shiva's wife by killing Shiva. Shiva fled away and he seeked refuge inside the Halesi cave. Bhasmasura was eventually tricked into killing himself by Vishnu in his only female form of Mohini. Since then, the Halesi cave has been turned into the Halesi temple and has became a religious site for Hindu people.
Halesi Temple is also of great religious importance for Buddhist people. The cave is associated with Guru Rinpoche and his consort Mandarava as this is the exact location where they are said to have been blessed with immortality. Guru Rinpoche or better known as Padmasambhava is the founder of Tibetan Buddhism. Padmasambhava personified the guru principle, the heart of Vajrayana Buddhism, and he is therefore known as the 'second Buddha'. The site where Padmasambhava received immortality is surely an unavoidable pilgrimage site for Buddhists.
Causes for inadequate popularity of great holy sites in Nepal
Places with religious significance in Nepal are abundant. However, only religious sites in developed parts or near the central part of Nepal are popular most of the time such as Pashupatinath, Swayambhunath, Manakamana etc.
Lack of transportation and geographic difficulties also play a vital role in preventing adequate popularity of the neglected religious sites. Mukti Chhetra, which lies at 3710 m altitude can only be accessed by trekking a strenuous trail, expensive and treacherous flight or by chartering a helicopter. As is the case with Tilicho lake where chartering a helicopter is the usual means of transportation which can be very expensive.
The lack of sufficient research regarding the religious sites and its history and origin has also affected upon the authenticity and in turn, the popularity of the site. Though some research about the religious sites have been conducted, the research projects have not been backed up in a national or international level in any adequate levels.
Various religious sites also have conflicting stories such as Kaka Bhusundi Lake is also commonly considered to be in Uttarakhand, India but Tilicho Lake in Nepal also has conclusive proof of being the original Kaka Bhusundi Lake. Sufficient promotion and research is needed for these conflicting cases of religious sites.
Some suggestions for improving the state of the neglected religious sites
Government should promote religious sites in far-fetched areas through awareness programs such as public dramas, news stories, organizing fair/festivals,etc. Citizens can also contribute through promotion of local religious sites and organizing local fairs.
Publication of research of origin and authenticity of religious sites in an international level.
Development of transportation means to overcome geographical difficulties and ease travel to religious sites.
Convincing religious scholars about the authenticity of religious sites so that they can endorse the sites.
Focusing on developing infrastructures to handle mass of pilgrims such as high quality hotels, airports and creating a special committee to oversee pilgrimage tours.
Coordination of large-scale fairs and festivals by the government.
These are some of the religious sites which we think should be known by Nepalese people and thoroughly looked into by the tourism industry.