Bandipur is a quiet,secluded and beloved hilltop settlement in the Tanahun district of Nepal. Bandipur has the look and feel of a place which has been preserved through the ravages of time. It is not the place to find adventure or adrenaline rush but a place to be at peace and enjoy the finer things in life. As Bandipur lies between Kathmandu and Pokhara, a few days of the side trip to Bandipur when travelling to and from Kathmandu or Pokhara is enough and well worth the time and money spent.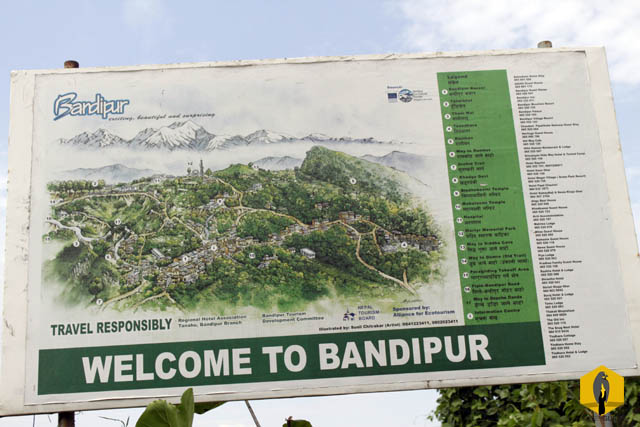 What it has to offer
Now to get to the real point, what exactly Bandipur has to offer. The best decision you can make while visiting Bandipur is to go on October-February right after the end of monsoon season in Nepal and pray that the weather remains clear throughout your trip. If the sky remains cloudy, then you will miss half of the charm of Bandipur. We have selected the best attractions in Bandipur if you visit for a limited period of 1-2 days.
Bandipur Bazaar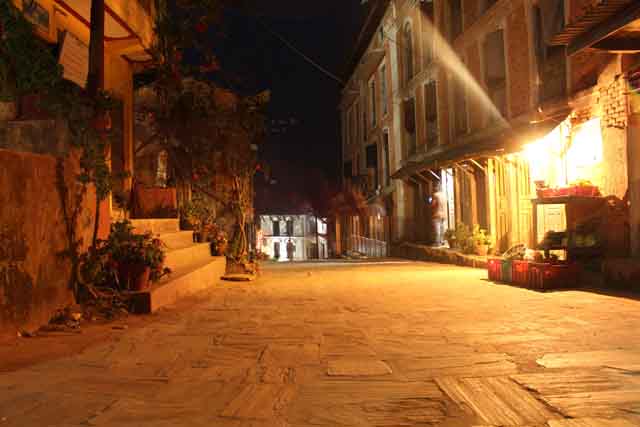 Bandipur Bazar. Photo Credits: Nirajan Panthee
Likely the first attraction you will encounter in Bandipur which will amaze many. No, there aren't exotic souvenir shops or hustling-bustling crowds of shoppers. What you will see and experience is as if you travelled back in time, into the medieval period of Nepal far from the traits of 'modern taste'. In the past, Bandipur was a funneling point of trade made by the Newars and has successfully preserved its culture and architecture thanks to history and geography. As a result, Bandipur bazaar is filled with distinctly recognizable ancient Newari buildings, house carvings and house designs. Walk through the Bandipur bazaar and be amazed by the artistic buildings, humbled by the simple yet contentful lives of locals and happy that you finally found a place to be at peace. A traveler's hidden haven, Bandipur provides much-needed tranquility and peace which are severely lacking in other famous tourist spots of Nepal.
Khadga Devi Temple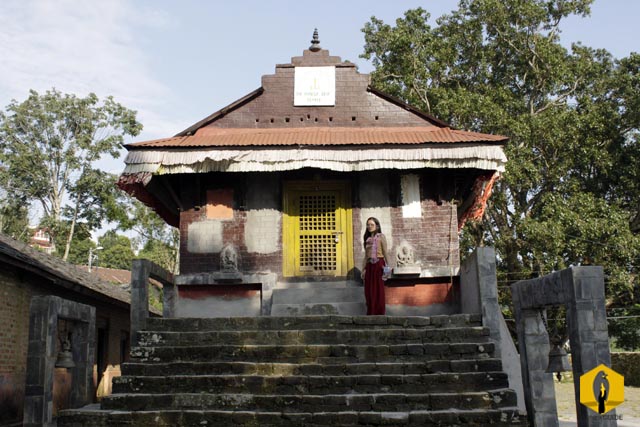 One of the most revered temple in Bandipur, Khada Devi Temple looks like an unimpressive residential house at a first glance. The temple houses a sacred sword known locally as 'Khadga' of Mukunda Sen, the 16th-century king of Palpa who had waged war against Kathmandu Valley twice and conquered Kirtipur in the early portion of the 1500s. Local myth is that if anyone looks at the sword, he/she will die instantly so the sword is most of the time covered with clothes. The temple is open only in Dashain to devotees at which time the 'Khadga' also gets a taste of blood from religious sacrifices.
Ramkot
Ramkot is a viewing spot located 30mins to 1-hour hike from the east of Bandipur Bazaar and a beloved spot for paragliders. The hike route itself is short and peaceful as you are surrounded by nature and hills all around. Ramkot is also the take-off spot for paragliders. When you are hundreds of feets up in the mercy of winds enjoying the breath-taking views of pristine hills, dense forests and a settlement preserved through time, you will fall in love with flying, nature and with Bandipur. If the weather is cloudy or hazy then you should refrain from paragliding. Sure, you can enjoy the ride but the essence of paragliding is in enjoying the surrounding views. You can book paragliding sessions from the shops in Bandipur Bazaar.
Gurungche hill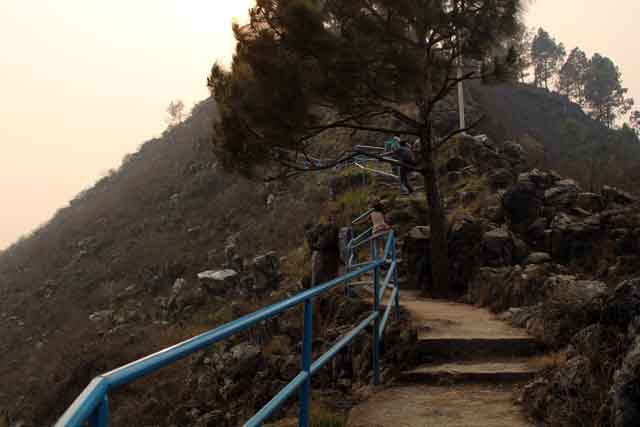 Enjoying majestic sunset views is a must if you are in Bandipur and the best spot to do so is on top of a hill named Gurunche. Ask around locals for the direction of Gurungche hill which isn't far and just in the north-east direction of Bandipur Bazaar. The hike upwards the hill takes around 15 minutes and relatively easy. On top of the hill, apart from the glorious views, there is also a temple of Thani Mai which interestingly doesn't have a roof. Local beliefs say that the Thani Mai goddess represents light and the open-roof structure of the temple allows the goddess to spread light all around. You can relax and watch the sunset while being surrounded by a calming wheezing sound of wind. Do not forget to bring your camera as you are sure to get some picture-perfect shots here.
Tundikhel
A relic of a field almost the size of a soccer field. You can enjoy the majestic views of famous mountains such as Manaslu, Dhaulagiri, Machhapuchhre and Ganesh Himal given that the weather is clear. Since it has incredible mountain views and is easy to access, it is also famous as a picnic spot so it can get crowded in peak tourist seasons. If you are the extrovert kind then this place provides a perfect opportunity to interact and converse with the locals and even engage in a game of football or volleyball with the local kids.
Siddha Cave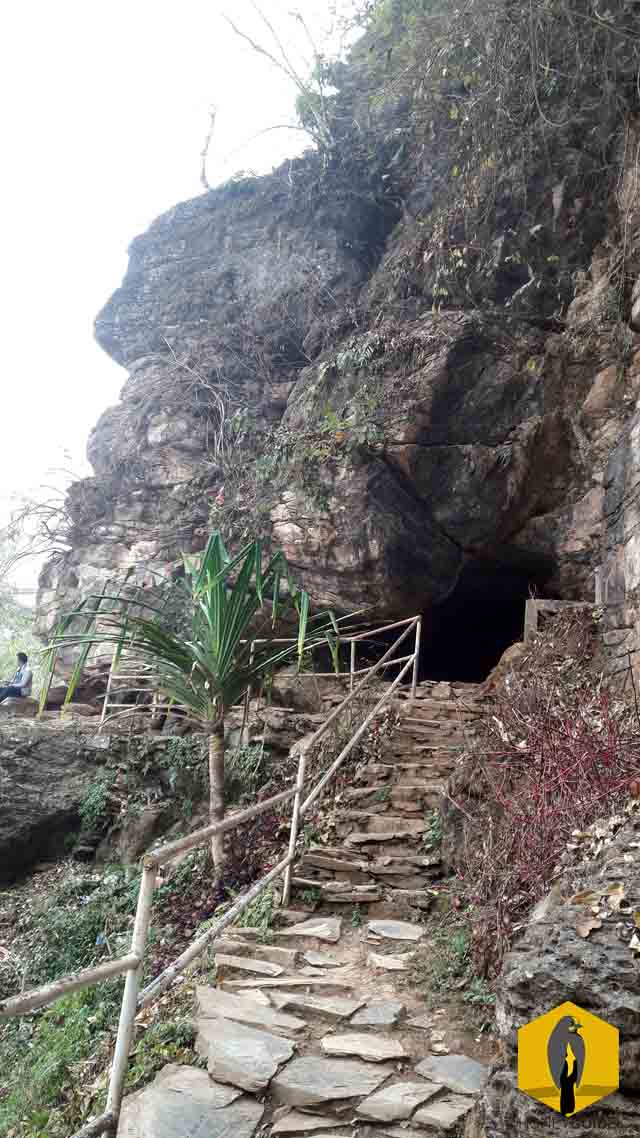 The hike from Bandipur to Siddha Cave should be a priority on your to-do list. The hike is downhill and takes 1-2 hours depending on your pace. The route zigzags through a forest so you can get some much-needed tranquility and peace from the outside world. However, do be careful as there are not many direction signs so there may be some confusion about which path to take. Also, watch out for small paths used by locals for foraging in the forest. In this case, simply choose the road which looks more travelled and you should reach Siddha Cave hassle-free.
Siddha Cave is the biggest natural cave in Nepal and though the entrance is small, the cave is humongous inside. It is also terribly cold inside so do bring a full-sleeved shirt if you don't want to be cold. If you have a high-power, bright torchlight then do bring it as the ones which you will be provided aren't nearly bright enough. To be honest, it is the naturally-formed cave and that's it. You may see some cave bats and some limestone structures which loosely resemble cauliflowers, crowns, seashells, etc. If you do not love geology or caves, then you may not be fully amazed or satisfied.
Transportation
The best way to get to Bandipur if you are in Kathmandu is to take a tourist bus to Dumre and then hike the rest of the way to Bandipur. There are plenty of tourist bus companies in Nepal which have regularly scheduled trips to Dumre. Dumre is used solely as a connecting point to Bandipur. You can hire a 4×4 jeep to Bandipur at a price of around Rs.500 or you can hike up to Bandipur which will take around 3 hours. We recommend the latter. There are also local buses going to Bandipur from Dumre which only cost Rs.20 but those are tightly packed with people like sardines and do not really care for gravity or safety.
Hotels and Lodges
The tourism industry in Bandipur has developed quite a lot so there are no problems of hotels and lodges. There are so many hotels and lodges that it might get troublesome to choose one. There are dirt cheap local lodges with very basic facilities, moderate quality lodges, good homestay facilities and also a high quality hotel and lodges. The area around Bandipur Bazaar generally has moderate to high-quality hotels and lodges. If you haven't pre-booked a hotel or lodge then inquire different hotels and then only make your decision. Don't rush into choosing as there are plenty of alternatives. We have also collected a list of almost all hotels, lodges, and homestay facilities if you want to inquire or pre-book. We would like to thank Asutosh Pradhan for helping us compile this list of hotels and lodges in Bandipur.
| | |
| --- | --- |
| Bandipur Adventure Camp | 9841235636 |
| Heritage Guesthouse | |
| Bandipur Guesthouse | |
| Bandipur Cafe | |
| Mahima Hotel | |
| Suraj Hotel | |
| Hotel Gaughar | – |
| The Oldline | |
| Newa: Guesthouse | |
| Greenpark Resort | |
| Depche House | |
| Khadagmai Cafe | |
| Nepali Bhanchaghar | |
| Thakali Bhojanalaya | |
| Nini Hotel | – |
| Piya Hotel | |
| Thigu Guesthouse | |
| Pradhan Guesthouse | |
| Pratikshya Sweethouse | |
| Rakhshya Hotel | |
| Hills Heaven | |
| Teendhara Hotel | |
| Shrestha Hotel and Lodge | |
| Namaste Guesthouse | |
| Tamu Restaurant | – |
| Tundikhel Khajaghar | – |
| Village Resort | |
| Newa:Khajaghar | |
| Santu Hotel | – |
| Khadagmai Guesthouse | |
| Bandipur Palace | |
| Greenhills View Lodge | |
| Atithi Guesthouse | |
| Bandipur Inn | |
| Susmita Hotel | |
| Diya restaurant | |
| Thanimai restaurant | |
| Kriti Homestay | |
| Kayastha Khajaghar | |
| Teendhara Cottage | |
| Muskan Hotel | |
| Shristi Khajaghar | |
| Pandhavi Hotel | |
| Mountain Resort | |
| Milan Guesthouse | |
| Saurya Hotel | |
| Unique Guesthouse | |
| Binayak Chautari | |
| Ritu mo:mo restaurant | |
| Saroj Khajaghar | |
| Himalayan Hide Way | |
| Bandipur Palace | |
| Sahanshila Khajaghar | |
| Sunita Khajaghar | |
| Lila Khajaghar | |
| Sakshyam Hotel | |
| Mamisha Khajaghar | |
| Hotel Organic | |