Despite Nepal being synonymous with trekking and mountains, the country also bags a lot of potential in the adventure sports market which will give you the thrills and chills of a lifetime.
This tiny Himalayan country possesses world class rapids for rafting, kayaking, etc and exhilarating hills and mountain descents for mountain biking and other adventurous outdoor sports. Besides these, there are other activities like paragliding, skydiving, canyoning etc that will hook you in its boundless adventurous spell.
Here we take a look at the list of all the quick adventure spots:
1) Zipflyer in Nepal
Located in Pokhara, zipflyer by High Ground Adventure is the only zipline in Nepal. It is the tallest zipline in the world and the world's second steepest zipline. With an inclination of 56 degree, total length of 1.8 km and a vertical drop of 600 meters, you can witness the majestic views of Machhapuchhre, the Annapurna range and the raging Seti river during the ride. Make sure you go the distance; all the way to the top, lock yourself to a pulley suspended on a cable and let the gravity propel you from top to bottom. You can also take videos and pictures of your ride provided you book your video helmet cam video when you purchase your ride. Zipflyer is the perfect activity for enjoying the scenic view of mountains and rivers while hurtling 100 mph down!
2) Everest Skydiving
We don't think we need to write anything about this, as the name speaks for itself. Skydiving from the highest point of the world, now that's what we are talking about! This may be the ultimate adventure sports in Nepal as it will take you 29,500 ft. over Mount Everest – the highest point in the world and of course, it will let you jump off the plane and take a plunge into the heart of the picturesque Sherpa community into the Everest region. For Solo and Tandem skydiving, the price for this amazing adventure comes at a whooping $25,000 and $35,000 respectively at Everest Skydive Pvt. Ltd.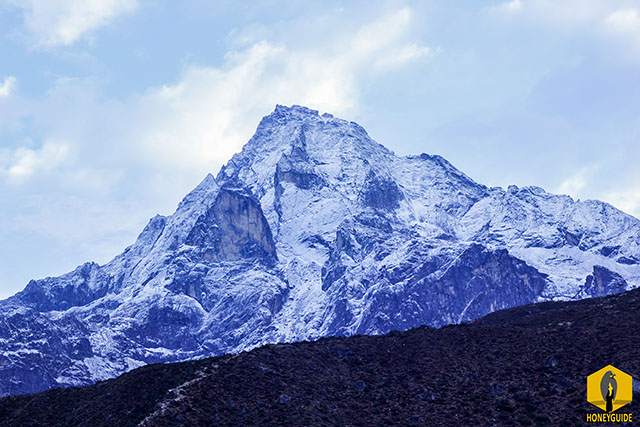 3) Bungee jumping in Nepal
Plummeting from the top of a structure with nothing but death in front of your eyes will definitely make your heart skip few beats, that is, if you can feel your heartbeat in the first place. Such is the thrill of a bungee jump where you fall freely and helplessly towards the ground, feeling earth's 9.807 m/s2 gravitational pull. You can enjoy this thrilling act at two places in Nepal. One in Sindhupalchowk district at The Last Resort(which will reopen at 12th October) and another one in Pokhara by High Ground Adventures. Bungee jumping at The Last Resort is even more thrilling as it is located above Bhote Koshi river. You can experience the full raging might of the Bhote Koshi river as you come face-to-face with it. The prices at The Last Resort for bungee day trip and Bungee & overnight stay is €85.00 and €105.00 respectively. And, the prices at Pokhara for the bungee jump is only $68.
4) Paragliding & Parahawking in Nepal
Ever dreamt to fly freely in the sky like a bird? Well, paragliding will make your dream come true with a bird's eye view along the ride. Furthermore, you can parahawk, which basically is paragliding with a bird alongside you. How cool is that? Watching another bird flying so close to you will make you feel like a bird yourself! Paragliding in Sarangkot, Pokhara is one of the top place in the world to experience paragliding and parahawking. As you take off of Sarangkot, you will be able to view the incredible Annapurna mountain range behind you and the beautiful Phewa lake under and ahead of you. If you are qualified, the solo flight can start as low as USD $65 and the tandem flight can start as low as USD $85. However, the packages can range between USD $85-140. *The prices may vary according to the flight duration, which can be 30 mins or 1 hour for cross country flight. Frontiers Paragliding and Blue Sky Paragliding provide this amazing experience. To add to that list, you can do paragliding in Kathmandu, Bandipur and Sirkot. All in all, the experience of flying against the beautiful scenery of Nepal is something you don't want to miss.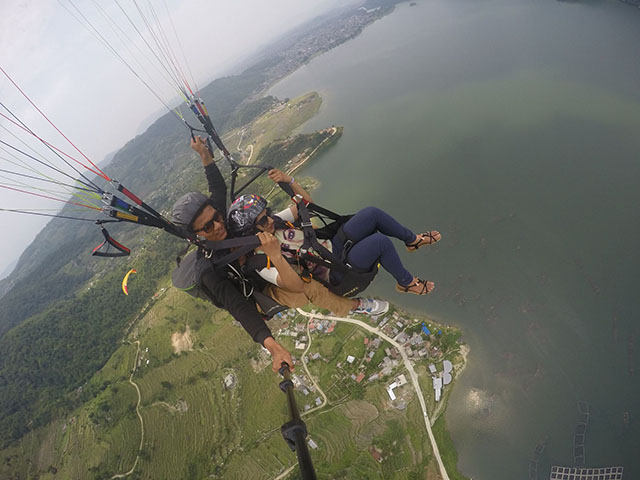 5) Rock climbing in Nepal
Due to the geographic diversity of the country, Nepal can be deemed as an ideal place for rock climbing. This outdoor sport is a physically and mentally demanding activity which will definitely test your strength, endurance, agility, and balance. Although Nepal has all the potential to be one of the best place for rock climbing, the majority of places are yet to be explored. The places that are currently available for rock climbing are Nagarjun forest, Hattiban, Bimal Nagar, Nagarkot and Namche Bazaar. Hardcore Nepal provides you with various climbing options; from multi day climbing trips to short climbing session and even trainings that will make you a climbing expert.
6) Mountain Biking in Nepal
The exhilarating mountain descends in this country, in our view, are made for mountain biking and other outdoor sports. You'll need good level of fitness and also should have the experience on your side to tackle the major trails but don't worry too much if you are a beginner, there are plenty of easier options as well. There are plenty of companies offering mountain biking tours. A simple google search will provide one with more than a dozen options of companies that can offer good advice for good off road trails. Or walk into one of many mountain bike shops and they will bombard you with more ideas than you would expect. If you want to experience the thrills of mountain biking near the capital then you can check out mountain biking services in Nagarkot and Phulchowki.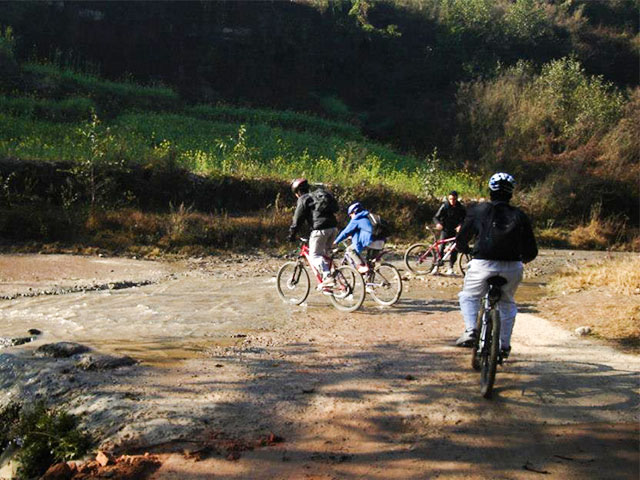 7) Rafting/Canyoning/Kayaking
The rivers in Nepal are ever flowing and provide the extreme adventure enthusiast with infinite adventures. These untamed beauty of nature are unleashed by the mountains and have world-class rapids and currents that will give you the maximum thrill of rafting. Karnali, Tamur and Sun Koshi rivers etc are famous for its multi-day trip whilst Trishuli, Bhotekoshi river etc will have you back in Kathmandu by evening, if you leave early in the morning.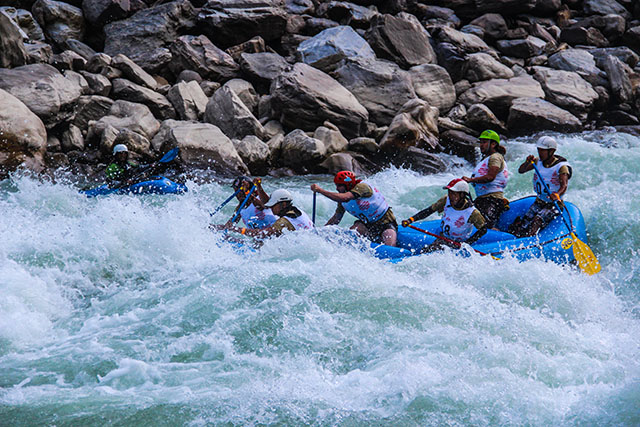 Canyoning is a relatively new adventure sport in Nepal. Canyoning is traveling in canyons using a variety of techniques. The Last Resort(reopens at 12th October) offers canyoning services for €85.00 for 1 day canyoning and overnight stay. Canyoning is a refreshing and exhilarating activity which is sure to rejuvenate you and enable you to explore some of the last forbidden places of the Himalayas.
Kayaking is another famous adventure sport as Nepal possesses some of the world's best rapids. Trishuli, Marsyangdi and Seti Khola are some of the popular rivers for short rafting activities which can be completed in a day. One can find a variety of kayaking institutions offering kayaking lessons and kayaking trips with a quick google search.
These are the adventure sports in Nepal which are very easy to access and can be completed in a day or so. So when you visit Nepal, be sure to experience the thrills of the adventure sports in Nepal!