As Nepal is too commercially dependent on India; Nepal cannot function normally without many boarder-crossing points. The existing border crossing points are:
Kakarbhitta, Jhapa (Eastern)
Birgunj, Parsa (Central)
Belhia, Bhairahawa (Rupandehi, Western)
Jamunaha, Nepalgunj (Banke, Mid-Western)
Mohana, Dhangadhi (Kailali, Far Western)
Gadda Chauki, Mahendranagar (Kanchanpur, Far Western)
There are few other crossing points that are only for local residents of districts that that have such crossing points. Jogmani near Biratnagar, Jaleshwor near Janakpur and one at Darchula in far-western Nepal are some examples. Such crossings meant to cater to very local needs rather than national needs that major crossing point fulfill. They are also not permitted to allow non-Indian and non-Nepali to travel.
Among the six named above, only three are commonly referred to, they are listed as number 1, 3 and 2 respectively. They are also the only one used for entry and exit for tourists.
1.Kakarbhitta, Jhapa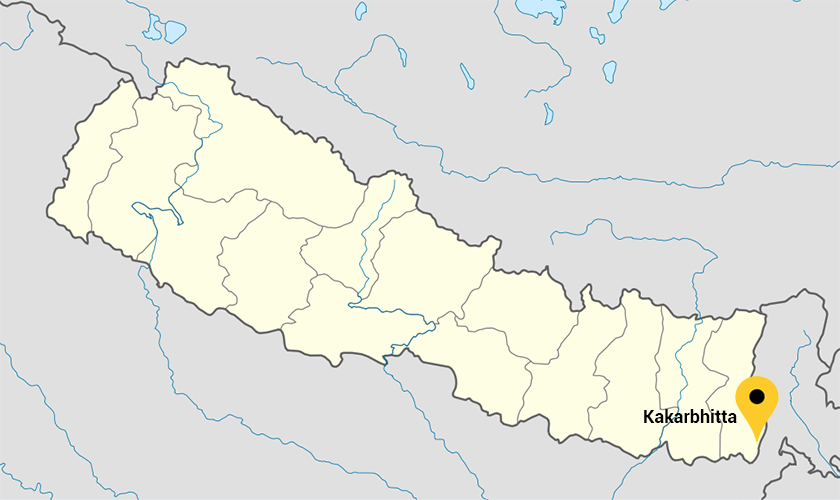 The easternmost boarder point is over 600 kilometers away from Kathmandu and the road conditions allow for 15-hours journey. This crossing allows for all Nationals to cross given they have fulfilled the proper procedures. There are hotels, lodges and restaurants at either side of the border to cater to travellers.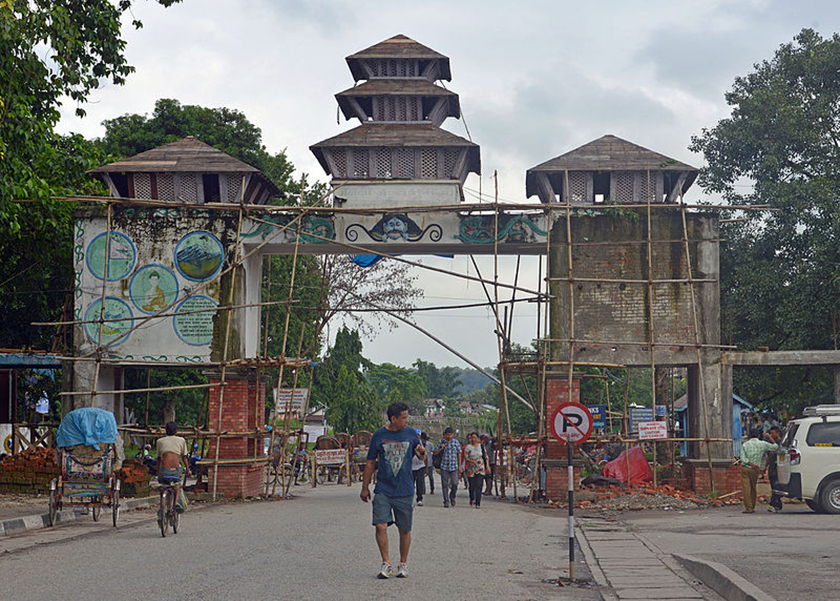 Kakkarbhitta is only 22 kilometer from the nearest Airport in Nepal, Bhadrapur and is used extensively by people travelling to and from Kathmandu. Siliguri is a major city of West-Bengal and commercial hub for Darjeeling, Sikkim and other beautiful areas of the region in India.

Tourists who use this are typically adventure travellers looking for a combined holiday in both Nepal, the parts of India and sometimes even Bhutan. While tour types of holiday makes are seen in very low numbers, maybe because of lack of both a quality tourism infrastructures and marketing campaigns for the genre. Over the years, bikers touring on Enfield and other motorbikes have come to use this in increasing number because of the great places given access by surrounding roads.
Kakarbhitta Information 
Border open / Close Time: 0500 A.M to 1000 P.M.
Transportation from Kakarbhitta to Kathmandu
Mitteri Yatayat Jhapa : 9852672786, 984655052
Makalu Yatayat Kathmandu :  +977 1 4281972, 4277552
Departure time: 0500 P.M. from Kathmandu
Transportation Charge: 1700 (Non- A/c) 1300 (Deluxe)
Bus Reserved: 95,970 (Additional 10 percent charge for A/c
Hotels in Kakarbhitta 
Riyaz Hotel : Mechi Nagar, Kakarvitta
Hotel Orchid: New Bus Park, Birtamode
2.Belhia, Bhairahawa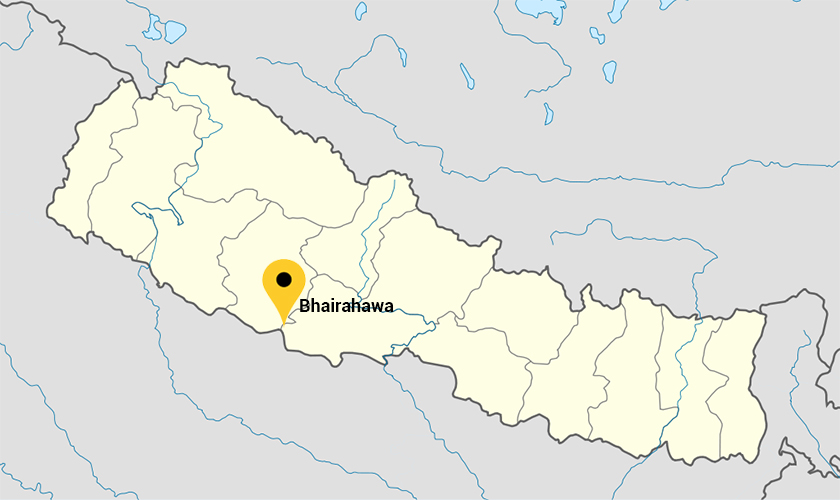 This is probably the one most used by tourists. It is definitely the one used most by non-Indian tourists. Vast majority of the tourists are from Buddhist countries or Buddhist pilgrims, majority of who are from Thailand, Myanmar, Sri-Lanka, Cambodia, Vietnam, etc.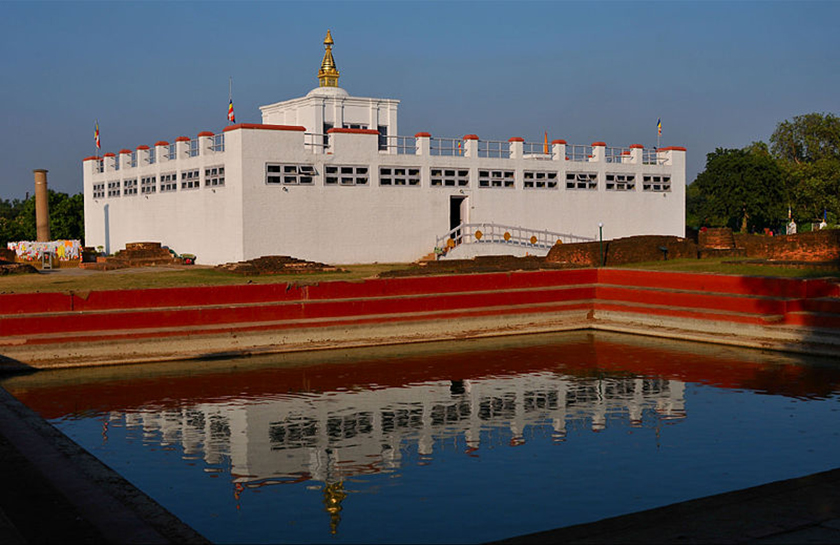 South of Nepal, geographically almost parallel to Nepal's East-West borderline is the great Ganges River and the riverbed has been home to many ancient civilizations and cities. In fact, the Ganges river belt has always been the biggest population center in the whole Indian sub-continent, with the exception of Bangladesh. Varanasi, Bodh Gaya, Kushi Nagar, Lucknow, Saravasti, etc are some of ancient cities with great history and religious significances beside or close to the river Ganges.

While many such rich cities are on Indian side, there are remnants of such ancient glories in Nepali lands too. Lumbini – birth place of Buddha, Kapilvastu – capital of ancient Shakya kingdom, Ramgram – home to only remaining stupa with Buddha's relics within it, Kudan – the city where rulers of Shakyapa sect of Buddhism were massacred by invading Moghul raiders, Balmiki Ashram – the hermitage where sons of God Rama grew up and where the famous holy epic of Ramayan was written.
This geographic distribution of tourist sites and pilgrimage sites makes this boarder crossing an obvious one. To continue the journey to more Buddhist sites in Nepal, flights from Bhairawa to Kathmandu is another major attraction. For both travel companies and tourists alike, combining Nepal makes their programs naturally more attractive and gives diversity. Chitwan National Park is near and so is Pokhara, both are just over 250 kilometers from Bhairawa.
3.Birgunj, Parsa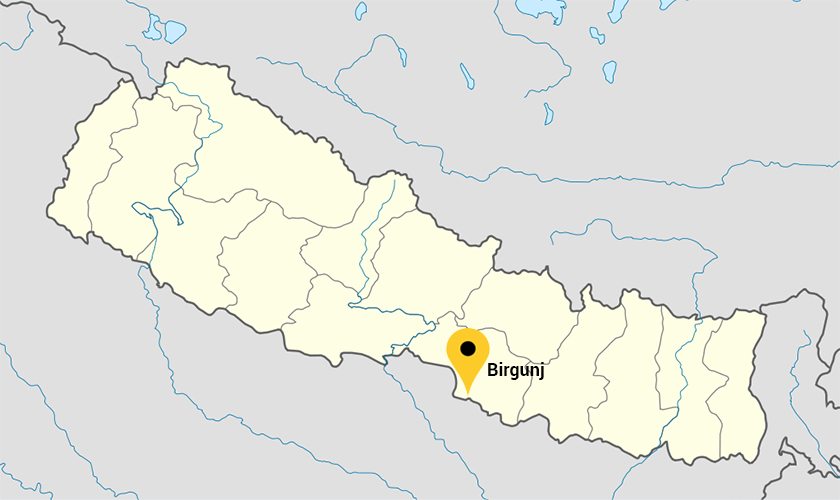 Birgunj is the main entry point to Nepal for Indian tourists. This is by far the biggest border transit point and is also the most important for trade. Tourists are a minor part of their daily exercises. Of all of such points with India, this is the closest to Kathmandu. Very few non-Indian tourists ever use this point to cross over to the other side but for Indian tourists, they love to come for holiday in their family vehicles to see Nepal. Birjung is connected to Raxaul, which has good railway connectivity in India and is used extensively by Nepali people who have to travel to various parts of India.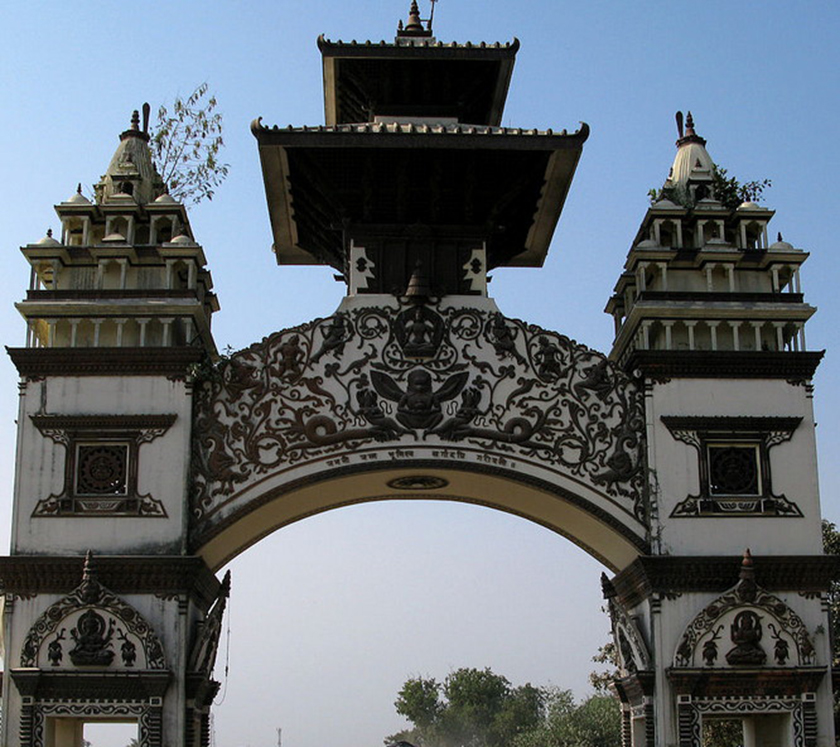 Birjung Information
Boder Opening / Close Time: 600 AM. To 1000 PM
Hotels in Birjung
Hotel Vishuwa, Hotel Pujan, Hotel Makalu, Hotel Heera Plaza, Hotel City Club, Hotel Suraj, Hotel Pujan, Hotel Vishwo, Hotel Diyalo, Hotel, Hotel Vishwo, Hotel Crown Plaza, Hotel Makalu, Hotel Kailash, Hotel Kumu Palace, Hotel Samjhana, City Club Hotel, Hotel Classic Hotel Sekhar, Hotel Cottage Fulwari, Hotel Gangotri.
Transportation from Birjung to Kathmandu
Departure Time : 7 A.M, 8 A.M, 5 P.M and 6 P.M, 7 P.M
Bus Charge: 10 to 19 $ 
4.Jamunaha, Nepalgunj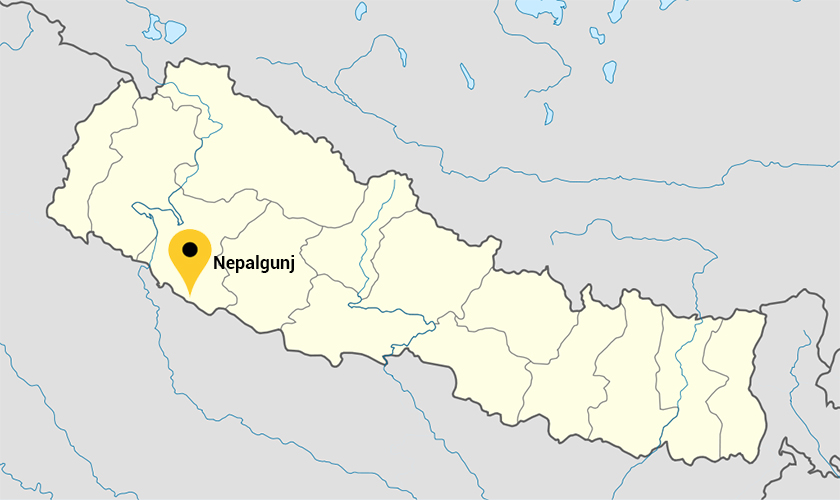 The remaining ones in the list are in western parts of Nepal and are used mostly for local and regional needs within Nepal. They are also useful for National needs but are not used as extensively as previous three. This is very far from Kathmandu. Actually, its just 530 kilometers but it takes well over 12 hours to reach Kathmandu. It is also very far from places that see high number of tourists, especially western ones who are the primary clientele for adventure tourism. A significant number of Indian pilgrims who travel to Kailash via Simikot and Hilsa use the point.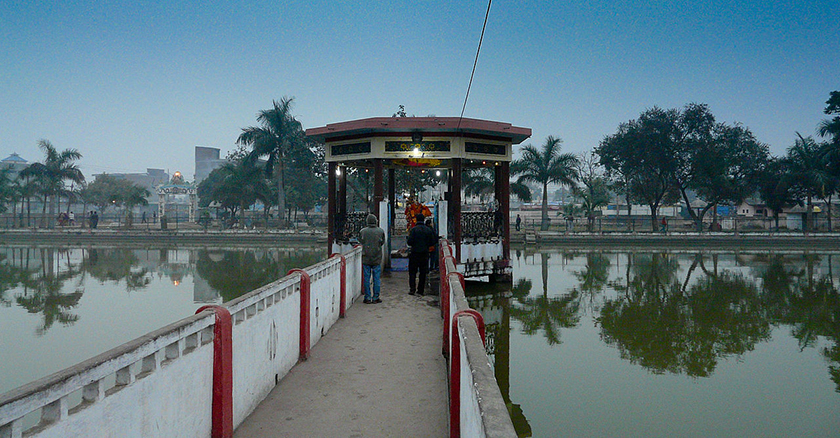 5.Mohana, Dhangadhi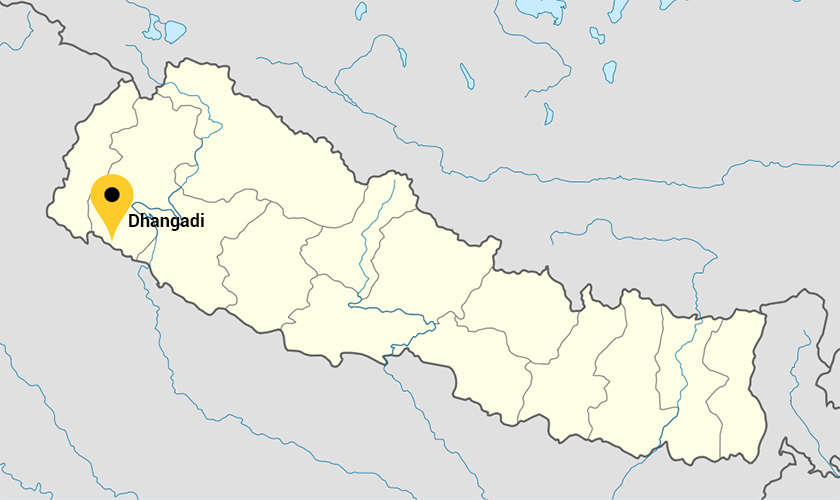 Another one in far-western Nepal with similar characteristics as the previous ones. It is important locally but not very significant nationally and for tourism. It is over 670 kilometers from Kathmandu and takes over 12 or 13 hours to reach. Again, the Indian tourists who use this transit point are mostly pilgrims headed to Kailash. This might become an important one for tourists as many beautiful places in west are quickly being connect with roads. Also, New Delhi is only about 7 hours of drive away. Compared to Nepalgunj and Gadda Chuaki, Dhangadi has facilities in terms of hotels and lodges.
6.Gadda Chauki, Mahendranagar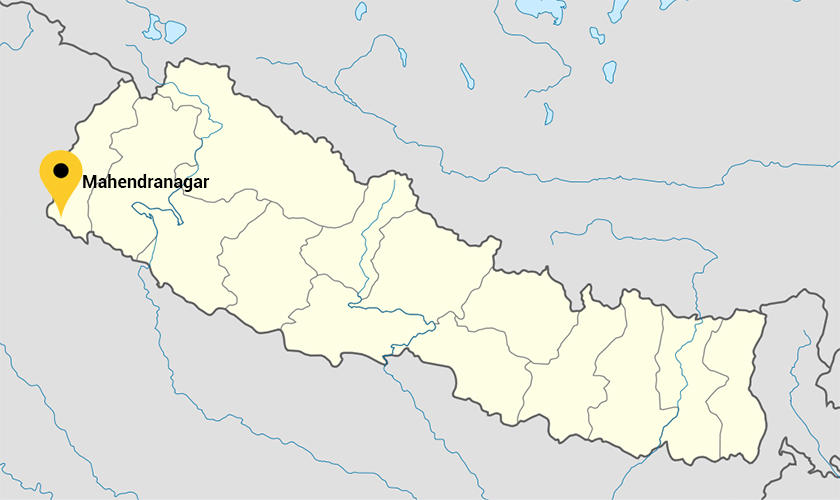 It is the westernmost border crossing point and perhaps also the least used in terms of cargo or travellers exchange. The town is well over 20 hours of drive away from Kathmandu. With the exception of few Indian pilgrims to Kailash and some Indian families, almost no one uses this point for crossing.