One of the greatest and most popular vacation regions in the world, the region is a great attraction in itself. It is also home to some of the most vibrant cities and significant economies of the world like Singapore, Thailand and Malaysia. It best gateway to travel to Nepal for Australians and Kiwis and all who reside in the Southern-Pacific. There are better options to travel to Nepal for people in who reside in Eastern regions of U.S, Canada and Mexico islands but sheer number of flights to Nepal from South-East Asia and its inherent attractiveness, this regions is still a great transit zone to Nepal.
1. Bangkok – Thailand To Nepal
Suvarnabhumi Airport of Bangkok is actually the 20th busiest in the world. More than 500 airlines carry over 54 million passengers to and from this airport annually. Many daily flights fly to and from all significant cities of Asia and most of major cities of Europe. All globally significant cities in the Americas are also connected to the airport. For people flying to and from Kathmandu from either East Asia and Australasia and Western coast of the two American continents, this is probably the most attractive and reliable to choose. Besides, even a day spent in Bangkok or longer in Thailand will be a great side-trip without many extra costs. One could stiffen up their bodies by trekking in the Himalayas and loosen it up in Thailand through great massages.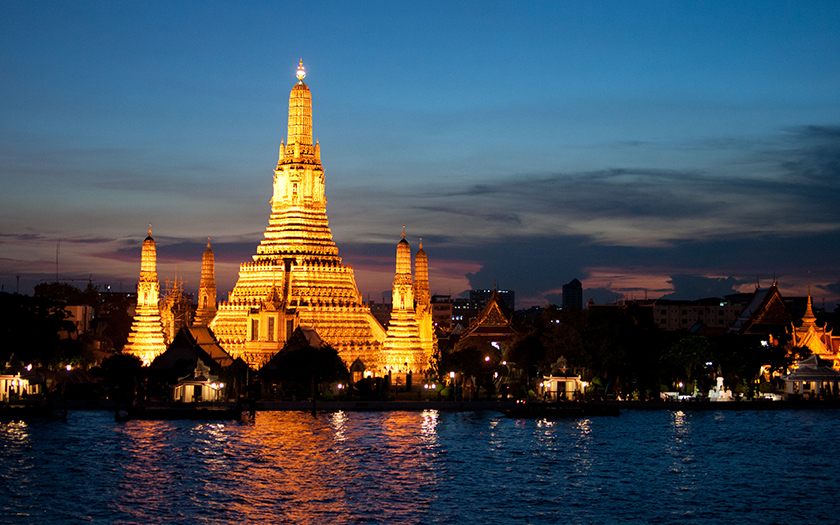 Thai Airways operates 1 daily flight via its large 777 aircraft with a capacity close to 400 passengers in two classes. It is also a great airport for shopping with more than enough restaurants and pubs within the Airport. Ask any well travelled Nepali and he will tell you that among all the airlines that operate in Kathmandu Thai Airways has the best service, food & drinks, great interior and most of all a great entertainment system. If Thai Airways flies to your city and if you are in eastern hemisphere, this is one of the better airlines to get you to Nepal.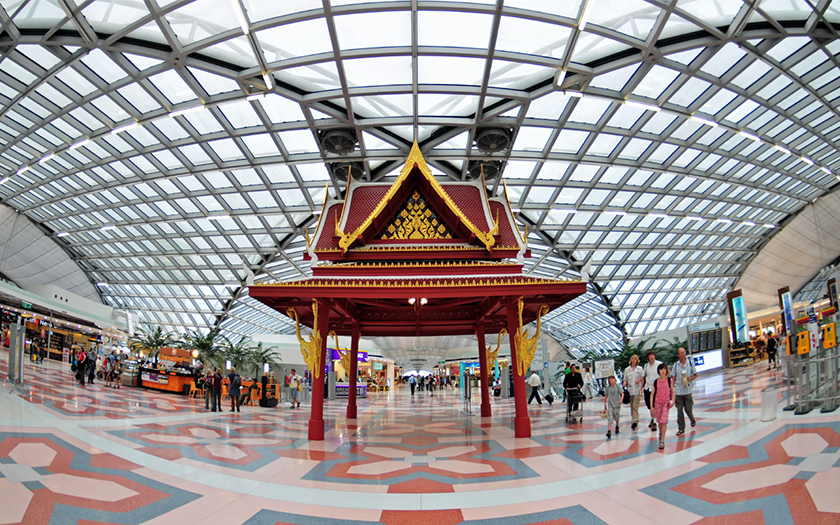 Thai Airways won International award for best Economy Class in the world.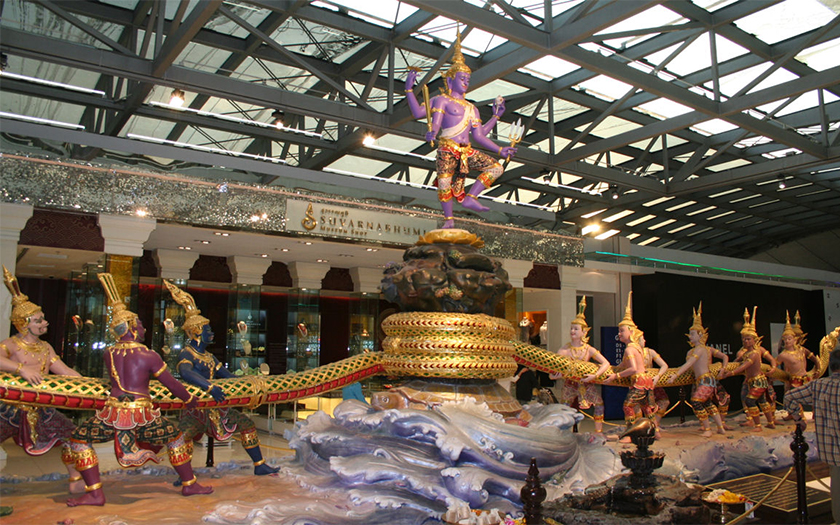 Nepal Airlines operates 3 flights a week. Flights are cheaper with the airline and the overall service is average or just slight over average but the better prices are the attraction for this flight. Drinks are not provided as freely as in Thai Airways but not lesser than countless other airlines in the world.
Lawrence of Himalayas "I got good choices to fly to Thailand and I just simply love that place but the choices are just not there to fly to Kathmandu. If Thai Airways could get you all the way to Kathmandu, just do it. There are screens in front of you to watch a movie or just distract yourself unlike the alternative. Like most other airlines, Thai Airways too sometimes operate older planes with older entertainment system in flights to Kathmandu, which they could really do without."
Art-Her From-Her "Among air carriers that fly to Kathmandu, Thai Airways is the only carrier I know that gives something closer to free flow of alcohol. Every other flight to and from Kathmandu is just greedy. Any flight that gives me more than 3 refuels is a great one and there are good drinks in the menu. I get to sip few pegs of great whiskey or cognac to better enjoy the flight. More than anything else, Thailand never bores you and side-trips can be great. I am not flying Nepal Airlines as I don't want to stare out of the window for whole 3 hours and while sober."
Mr. Been "Well, a stopover at Thailand is common now for many good reasons and few not so good reasons too. We have seen middle-aged men and men aged much older bring along Thai companions along with them. I don't recommend it but if you are a person of that genre than there one more reason for you to stop over in Thailand."
2. Kuala Lumpur, Malaysia To Nepal
Kuala Lumpur International Airport is also among the busiest in the world, 23rd is the precise ranking, serves over 45 million in annual passenger numbers. This route serves mostly labour Nepali migrants who go to earn a living in Southeast Asia but mostly Malaysia. Thanks to millions of passengers seeking low-costs, this route provides great competitive prices. Four Airlines operate this route and they are: Malaysia Airlines, Nepal Airlines, Air Asia and Malindo Air. Air Asia operates 10 flights per week and Malaysian Airlines offers 7 with one everyday. Malindo Air operates four flights and Nepal Airline does just 3 per week. With the exception of Malaysia Airlines, all are commonly perceived as cheaper flights. Malaysia Airlines offers more affordable flights due to competition from other operators. 

24 flights a week to and from Kuala Lumpur by four airlines operating at different flight times makes KL a great connecting point. According to the official airport website, well over 500 thousand passengers fly this route annually. For passengers travelling from Eastern hemisphere or west coast of America, this might as well be the cheapest route for you. Air Asia, along with all its subsidiaries has one of the most extensive connectivity throughout East-Asia and it's a budget Airline which flies long-haul routes as well.

Malaysian Airlines not so long ago was considered to be among the best in terms of services and connectivity. The two, now infamous disasters did relegate Malaysian Airlines but their level of hospitality remains intact according to many who have flown with it recently. Among ones that fly to Kathmandu, this one can be considered to be a world class despite the negative perception that has dug in deep roots now. 
Jane Knowall "I am from Australia and I just love going to Nepal. I have flown with both Air Asia and Malaysian Airlines directly from Australia. I flew in from Bangkok several times. I do have a choice if I am flying via Malaysia. I can choose between good services and affordable prices. Take your pick.  You do get really good prices considering the distance travelled."
Art-Her From-Her "The airport is great and is on par with the best of Airports in the world. The Duty-Free shops are good and customers' services are also equally great as Singapore's famous airport. Restaurants too are moderately priced. Such feedbacks are common for the airport but there are also customer's reviews in enough numbers whose main complaint focus around lack of enough location to sit and rest for economy class passengers. This is a good airport for transit it seems, especially for short ones."
Singapore, Singapore To Nepal
The little island city which is also a country is a regular when comes to punching above its weight. Singapore Changi airport is 17th busiest in the world with over 55 million passengers annually. Besides being among the busiest and well connected, the Airport is a regular holder of the title of World's Best Airport, it's a statement shared by millions of travellers. Singapore is the financial hub of East Asia and also of Asia to a large extent. The fact that a many big companies have offices in Singapore alone makes the island a destination and also a stopover city. The city also attracts high number of travellers including vacationers, shoppers among the types who travel frequently. In terms of connectivity with major global cities, there are hardly any airports that will beat Singapore Changi Airport. If a city has any significance in trade in finance in global or regional scale, it will be connected to Singapore.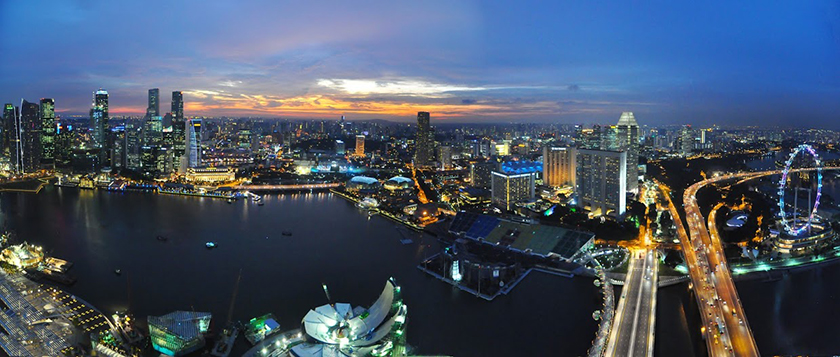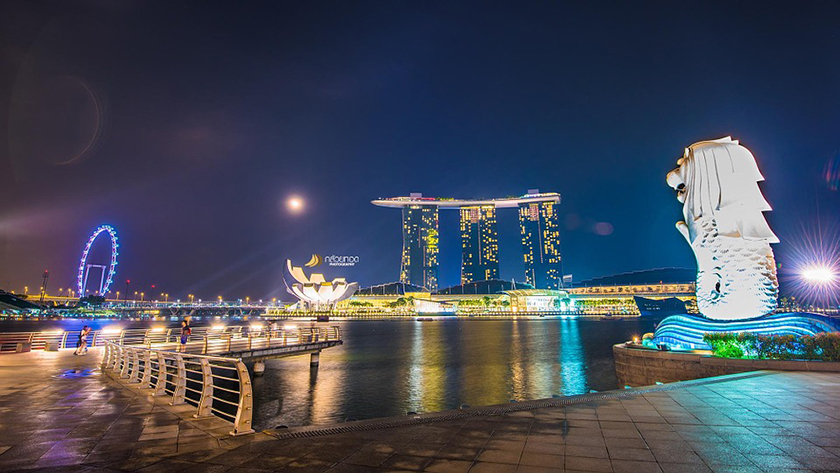 Silk Air, a moderately priced subsidiary of what is considered to be world's best Airline flies 3 flights a week to Kathmandu. This regional subsidiary shares many common features with Singapore Airlines and hence, one can book a flight directly to Kathmandu from point of departure via Singapore. Even though Singapore Airlines does not fly to Kathmandu, a booking with Singapore Airlines alone will land you there.
Lawrence of Himalayas "Of all the transit hubs to get to Nepal, this is by far the best place to come through if you have a day or two to spare in Singapore. If you are just planning for a transit to exchange planes only, then Singapore may not be the best choice simply because of only three flights per week. If you do not mind spending an extra day or two there, good experience is almost guaranteed."
Art-Her From-Her "If you are here in Nepal for adventure holiday of especially more than a week, and Singapore fall in the general direction of your air travel then you may want to consider adding a relaxed and soothing urban experience to relax you muscles and also let your mind adapt back to chaos of urban life. If you are travelling with your girlfriend or spouse, Singapore is heaven for women's shopping. There are more than Singapore's share of high-end shoes and bag shops there to turn on your partner in the middle the street. Be careful though, this capital of materialism and consumerism can easily empty your wallet and even your bank account too in no time."