1. Trekking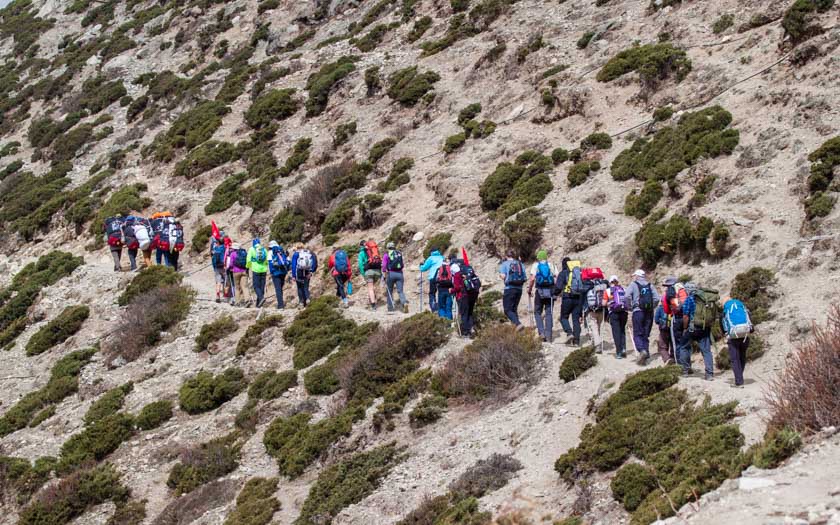 Trekking in Nepal has to be in the bucket list for many adventurers for sure. I personally love trekking and that is what I do most of the time. The sheer joy of walking amidst the natural beauty, the mountains, the wild and trying out local foods is beyond this world for me. There are few experiences that matches the pleasure trekking  gives and what better place to trek than in Nepal. Trek in Nepal and you will experience the highest altitude lake in the entire world, the deepest gorge in the world, the highest mountain pass in the world.  
Mr Been  " I thought only I was supposed to joke around Art-Her From-Her!" 
Well, as much as I would love to believe all the things I said were true, they are not. Sure they are 'advertised' the way they are but we at HoneyGuide dig a bit deeper and find out the actual truth for our valued and adventurous readers. No sugarcoating from us. But even if these things are not true they are surely great experiences nonetheless. Tilicho lake at 4919 m, Thorung La at 5416 m etc are all a great experiences. Some of the best trekking experiences are in Nepal. Mountains are definitely the star attraction of trekking in Nepal. Some of the highest mountains are in Nepal. Now that is not a lie; read the mountains sections to know more. If I had to suggest a trekking route in Nepal I would definitely suggest The Annapurna Circuit. The circuit provides everything a trekker wishes for; great mountain views, high mountain pass, lakes, changing vegetation, different people and culture. It will take atleast 18 days to complete the entire circuit so make some time if you want to do this trek. Some of the other enticing treks in Nepal are:
Everest Base camp trek
Annapurna Base camp trek
Ghorepani poonhill trek
Langtang trek
Upper Mustang trek
Manaslu trek  
2. Mountaineering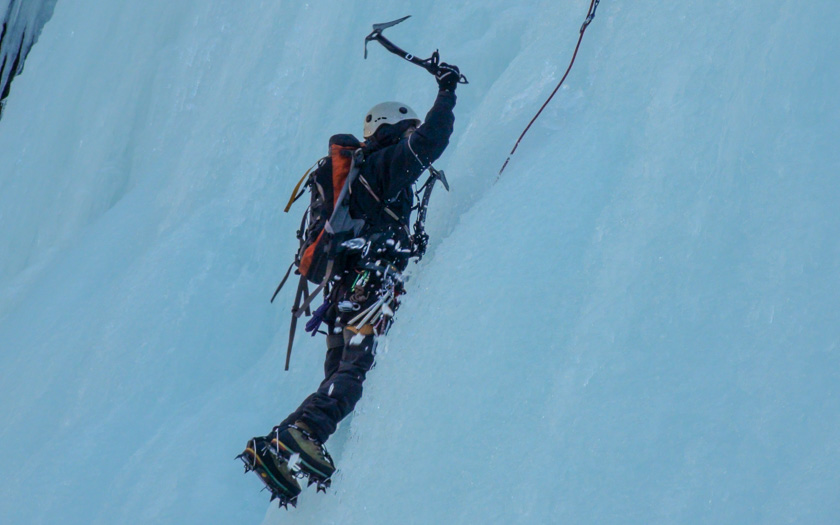 Mountaineering is another popular activity in Nepal. With some of the highest mountains in the world situated in Nepal is it a no brainer for why Nepal is a top destination for climbing mountains. The high mountains have enticed some of the greatest mountaineers the world has ever seen. Sir Edmund Hillary, Reinhold messner, Ueli Steck, Maurice Herzog etc have all been here and achieved remarkable success. Mountaineering is no easy task but. High up in the Himalayas the oxygen will be sparse. Less oxygen mean you get dizzy in the head. You won't be able to think straight. Even Lil Wayne songs will start to make sense at that height. The song "Every breath you take I will be missing you" by The Police will turn into "Every breath you take, I will be envying you". But don't tell this to Reinhold Messner, he will probably laugh at you. He was the first to summit the Everest without supplementary oxygen. But not everyone is a super human. So, don't blame us if you find yourself grasping for air in the Himalayas.   
Jane Knowall " Many fatalities have occurred in the Himalayas. 6000 climbers have attempted Everest alone. But only 2249 have made it. Over 200 people have died trying and atleast 120 bodies still remain in the Everest. Believe it or not, some of these bodies now act as landmarks to help climbers follow the route."
Anyways, mountaineering is a great sport that requires a lot of practise, patience and guts. If the so called mountains that tower 5000 m low of Europe and other continents doesn't excite you then come over to Nepal.
3. Adventure Sports
For the adrenaline junkies Nepal is a perfect place. It has the topography for some of the best and popular sports in the world. Different places provide perfect setting for some of the best adventure sport. Even international sports events have taken place in Nepal and remains a top choice for pro athletes.
White river rafting
The rapids of white rivers in Nepal are great for rafting and kayaking. Bouncing on the rapids of these rivers is extremely fun but challenging at the same time. Some of the best rivers to raft on are Bhote koshi river, Trishuli river, Marshyangdi river, Kali Gandaki river. There are many companies in Thamel, Kathmandu that organize rafting trips to these rapids. Getting a good deal shouldn't be a problem at all. 
Bungy jump and Swing
Bungy jump in Nepal is not a jump from a top floor of a mall. That's not what Nepalese call bungy. The Nepali way of a bungy is a jump off a suspension bridge into a 160 m deep gorge. Imagine the thrill of jumping into a river gorge when every part of your body screams that it is a bad idea. The best place to bungy is the Last Resort at Bhote Koshi gorge . There are however some new ones in Pokhara as well. HighGround Adventures organizes bungy in Pokhara.
Mountain biking
Mountain biking is a culture that has recently and gradually caught on. Maybe it has to do with the frequent protests and shortage of petroleum products. Many Nepalese have started mountain biking and the community is getting larger every year. Some of the best downhill experiences can be gathered here in Nepal. Specially in the Annapurna region and Mustang. The Annapurna circuit is now connected via motor road so it is ideal for mountain biking as well. The downhill from Thorung-la is a treat for biking enthusiasts. Mustang is another such destination for mountain bikers. It is here "Where the trail ends" documentary was shot. Well, one of the part shows Mustang and the mad mountain biking. Besides the circuit there are other trekking trails ideal for mountain biking like Langtang trek, Mustang trek, Poonhill trek etc. There are numerous locations in and around Kathmandu as well that will treat bikers with great trails like Shivapuri, Godawari, Lele, Chovar etc. Nepal surely knows how to treat the bikers.
Where the trail ends trailer: 
Paragliding
Paragliding is another activity that deserves a mention. Pokhara is where hundreds of paragliding flights are conducted everyday. Flying besides the birds and witnessing the Pokhara valley at its best is definitely something worth remembering.