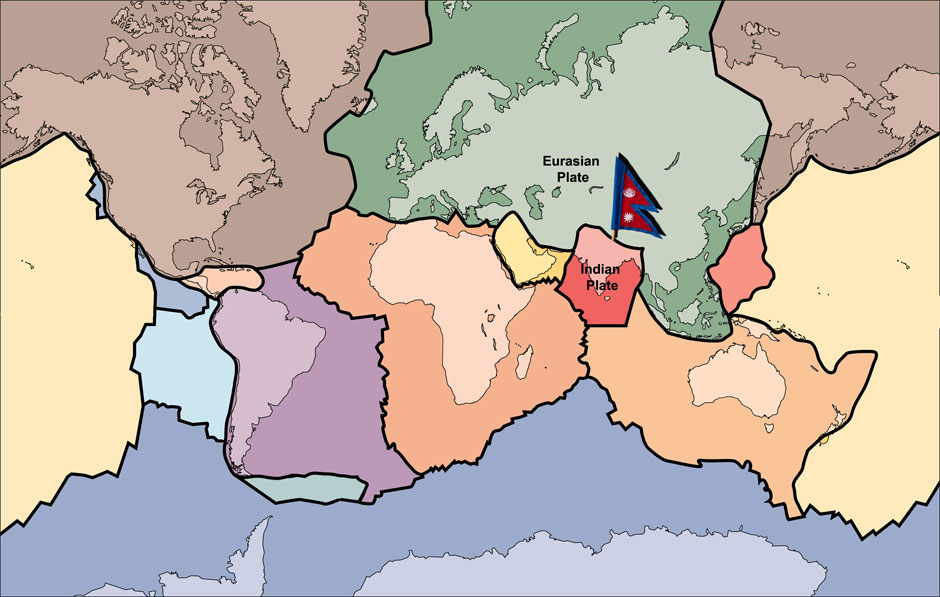 While the political masses to the north and south of Nepal are only recently preparing for a  standoff, the tectonic masses have been in collision for over 70 million years now. To put that number in perspective, that was about the time dinosaurs were dying out and our ancestors looked like lemurs.
It was perhaps a fortuitous collision for they gave rise to what is now the highest mountain range on earth, the Himalayas. In addition to being the highest mountains on earth and dictating the climate of a subcontinent, the Himalayas is also the stuff of wet dreams for adventurers worldwide. Here is short video that shows how the Himalayas were formed:
A 'minor footnote' to this momentous erection was that the Indian subcontinent became a fertile land with plenty of rainfall while Tibet became barren and dry. Also, since Nepal is smack on a fault line, minor earthquakes are a part of life here with a big one occurring every 100 years or so.