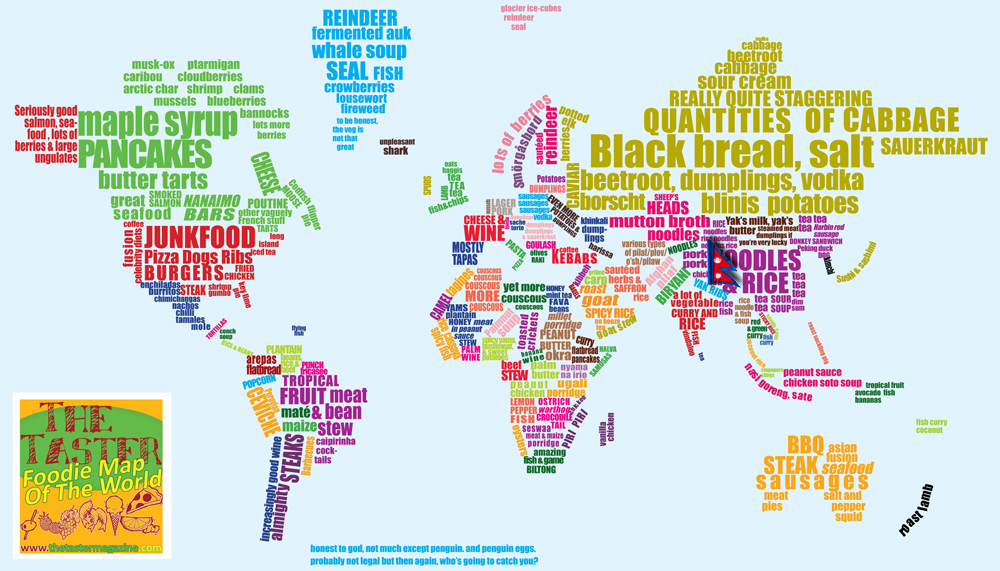 Just like every other aspect in Nepal, there is so much variety in food in Nepal, that it is absolutely impossible for a new visitor to keep track of who eats what here. For example the Newars and Gurungs are big on the buffalo but usually do not eat pork, the Khas Brahmins do not touch meat at all, the Khas Chhetris prefer goat and the Rais prefer pork. But as the country is becoming more and more mixed and homogenous, the current state of affairs is that almost everybody eats everything these days. The de facto national food is Dal Bhat while the most favored snack is Momo. The fact that Dal Bhat is closely related to Indian cuisine while the Momo is of Tibetan origin goes to show the overarching influence of these cuisines is shaping the Nepali gastronomical experience.
Despite the variety and seeming randomness, there are some overarching trends here. First, the amount of spice used is inversely proportional to the altitude of the place. So in the southern lowlands bordering India, the amount of spice used isn't exactly different from northern India. The usual suspects are turmeric (Nepali: Besar), cumin (Jeera), garlic (Lasun), fenugreek (Methi) and chili (Khursani). And the food is generally very spicy and very oily. Given the hot and humid climate of the area, the antimicrobial properties of the spices are very important. For the same reason, onion is almost always used in just about every other dish especially non-vegetarian items.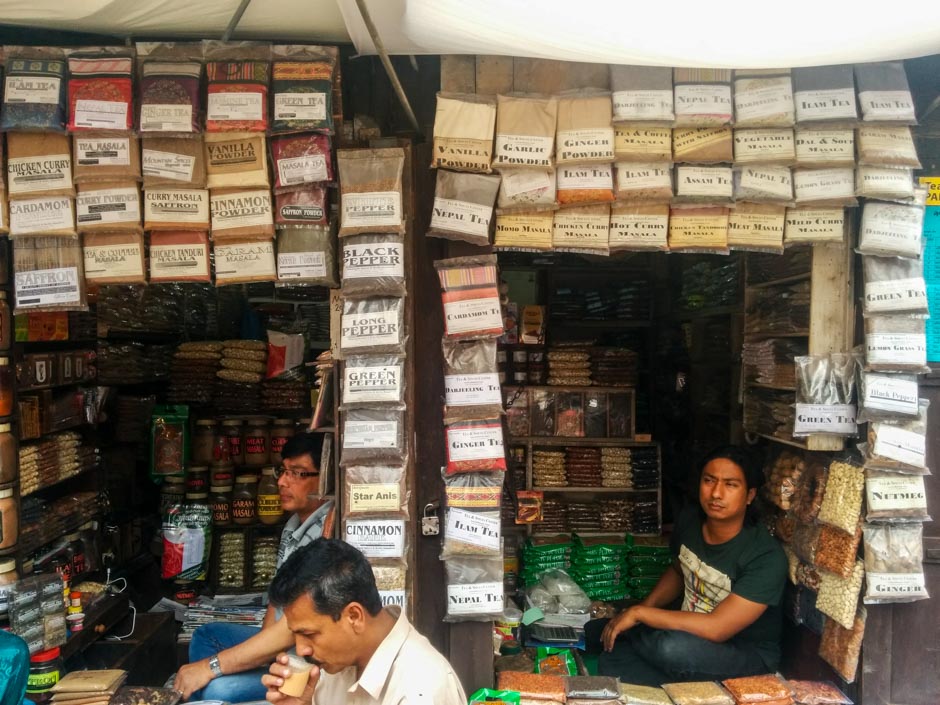 As you get to the mid-hills the spice used are generally the same, but the amount keep falling and other spices start to come more prominent, most notably the Sichuan pepper (Timur) and wild onions (Jimboo). Chili however remains a favorite right up to the slopes of Mount Everest. For people coming from lands where jokes like the following are okay, the food you will find here will be much more than a salt and pepper affair:
The second trend one sees is that the amount of meat consumption and the size of the animal consumed is directly proportional to the altitude of the place. Again, it has got to with the amount of microbial activity. At the lowlands where the microbial activity is the highest, vegetarian food is more popular. As far as non-vegetarian item, they are mostly chicken or fish. As you go higher up goat and pigs make an appearance; goat in the western region and pork in the east. In the Kathmandu Valley and Gurung settlement around Pokhara, buffalo is the norm. Higher up, large beasts like yak too are fair game.
In addition to these overarching trends, there are certain foods that stand out as uniquely Nepali: Gundruk , Hog Plum powder (Nepali: Lapsi ), Beaten Rice (Chiura) and Dhindo being the most prominent examples.