Guidebooks are buckling down to optimize your travel, giving you authentic and fun-filled information. Your visit may be incomplete without a good guidebook. So, here are the top four guidebooks for Nepal that can be helpful if you plan to visit Nepal.
1) Lonely Planet:
'All you've got to do is decide to go and the hardest part is over. So go!'. Lonely Planet is still driven by this philosophy defined in their first published book 'Across Asia on the Cheap.' Lonely Planet was founded by a married couple Maureen and Tony Wheeler in 1972. They traveled far from Europe to Asia and then Australia with very much lesser monetary costs than normal. People then began questioning them- How did you travel? What did you see? What did it cost?- which inspired them, transforming their diaries into first Lonely Planet book. Must say, some people have great ideas from their honeymoon trip. Lonely Planet has over 120 million books in eleven different languages printed and has saved their position as the world's most successful travel publisher. Lonely planet is not limited within websites and the guidebooks instead LP has lot more; ebooks, apps and magazines. Nepal Travel Guide is a guidebook by LP and you will find it helpful for trekking to the best trails of Nepal. Sightseeing books and everything that a guidebook are meant to provide is presented beautifully by LP. They have been to the places that are written about in the books, so the accuracy should never be doubted. This trend forces them to Enjoy the book, enjoy the visit!
If there is any downside with this book, it attempts to cover a wide scope with a very large geographical area. If you are a person with a very specific trek requirements, there are other books that are much more detailed and dedicated solely to the purpose. LP is great for overall info on Nepal, but for treks, there are better.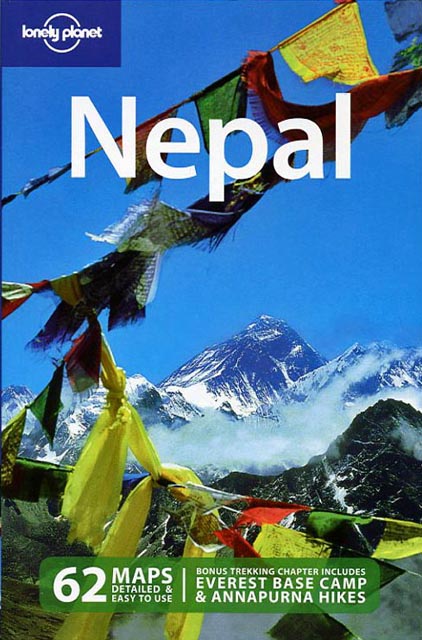 2) Cicerone:
Cicerone simply means 'a guide to the mysteries and antiquities of a place'. It was founded in 1967 when Walt Unsworth and Brian Evans, could not find suitable guides to areas of the English Lake District. To fill the gap they came together to produce a climbing guide. After years of hard work, 320 guidebooks for walking, trekking, climbing, mountaineering and cycling have been published. Their team go to the places, see the things for themselves and then only write that ensues books with reliable and detailed information. Their books are pocket-sized with clear maps and directions. You will find yourself enjoying the flow of the book. Books of Cicerone for Nepal visit are; Everest:A Trekker's Guide, Manaslu: A Trekker's Guide, Langtang with Gosainkund and Helambu: A Trekker's Guide, Kangchenjunga: A Trekker's Guide, Trekking in the Himalaya and Annapurna.
All in all, a great book for trekkers with an unmatched level of coverage in Nepal.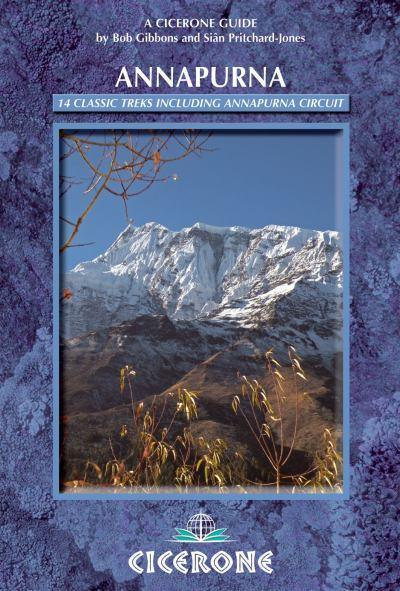 3) Rough Guides:
'Tell it like it is' attitude and the adaptation with the modern technology make Rough Guides one of the best travel guide. They provide accurate, up-to-date content and an informed leading-edge writing. As said before, Rough Guides have adapted well, their move to digital platforms with the launch of Rough Guides city guides for iOS, Android and Windows platforms, interactive e-books and downloaded guide chapters, proves their migration. In 1982, Mark Ellingham and Martin Dunford published the first Rough Guide- to Greece, which came into existence to fill the gap that guidebooks did not meet when Mark was travelling around Greece. They planned for a series of a guidebook which combined a journalistic approach to the description with a practical approach to travellers' needs. After 3 long decades, Rough Guides have earned assets in tangible and intangible form; like there are travel guides to more than 200 worldwide destinations, dictionary phrasebooks for 18 major languages, ebooks, apps, and many more. 'The Rough Guide to Nepal' may be the book that you would like to hold and travel through the serenity of Nepal. This is another Jack of all Trades building a good place for itself in the genre.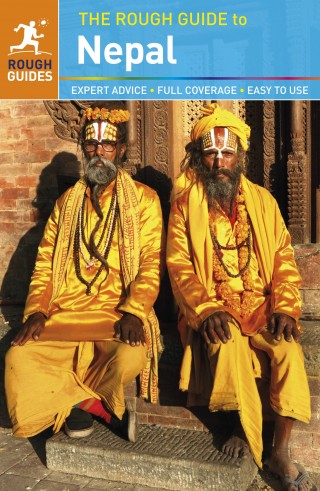 4) Trailblazer:
It was long back in 1985, when Bryn Thomas, traveller and author, realised that travellers did not have any practical guidebook. He wanted to provide one for others. He came up with Trans-Siberian Handbook after spending six months researching Siberian history in the British Library. After 3 years of publishing the book from somewhere else in 1991 second edition of the guide was published under the Trailblazer. The motto is to provide practical information and to show the true image of the places .They have created their own maps to the useful scale and showing the kind of information such as walking times and places to stay or eat, not usually found on maps. 'Nepal Trekking and the Great Himalaya Trail', Trekking in Everest Region, Himalaya By Bike are some of the books for Nepal by Trailblazer.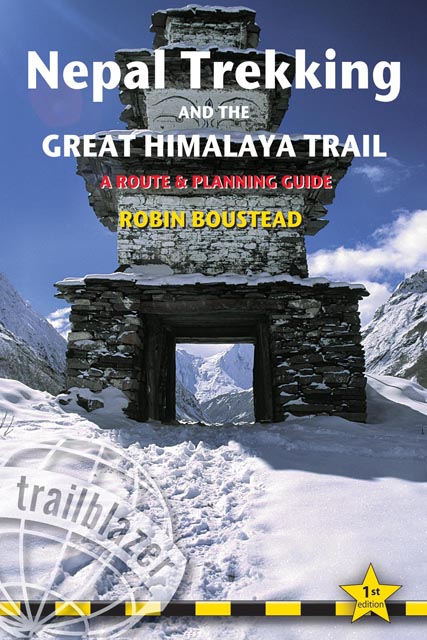 The list of other books that will make your trip more amazing.
1) Birds of Nepal:
Some people are crazy about the number of birds they have spotted like the actors in movie "The Big Year". Birds of Nepal by Richard Grimmett, Carol Inskipp and Tim Inskipp can guide on which birds can be spotted here in Nepal. They have published a book on Birds of the Indian subcontinent. Scientific names, size, shape are common in all other books, realistic painting of birds is what makes this book different from the others. This book is is great to identify which bird you have spotted or otherway round where you can spot the bird that you have always wanted to.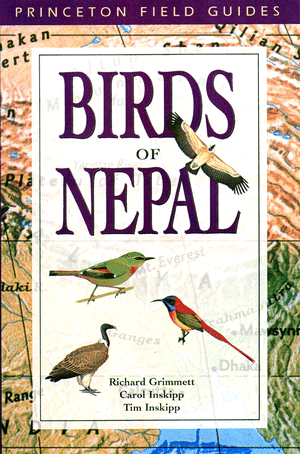 2) Flowers of the Himalaya:
The book by Oleg Polunin and Adam Stainton covers the flowers from the Nepal-Sikkim border in the south-east to India-Pakistan border in the north-west. Tibetan border in north and Indian plains in the south. You can find 3 books with the same title, if you find it difficult to go through thick book then 'Flowers of the Himalaya: A Supplement' and 'Concise Flowers of the Himalaya' should be your choice but then you may miss some details.
3) The Rhododendrons of Nepal:
Rene de Milleville has done his best to keep the size small and at the same time keep the quality of the information. This book guides us on every aspect of the beautiful flower about the species and name of different Rhododendrons with their differentiating features, climate, blooming seasons and uses of the Rhododendrons. It practically covers everything that people should know about the national flower of Nepal.
4) Butterflies of Nepal:
This is one of the best books for visualizing the beauty phase of a caterpillar. Colin Smith also known as Butterfly Baje (butterfly grandfather) has done his best in listing out the butterflies found in different places of Nepal with some fascinating details. This is the first ever published book of this kind.
Comments
comments