The Himalayan Monal also known as Danfe is one of the most colorful birds of the Himalayas. It fills the morning air with its far carrying whistle and is frequently encountered digging through leaves in the Everest Base Camp Trek.
The Everest Base Camp Trek is also one of the few places where tese birds are very very tame thanks to the traditional benevolence of the Sherpas and conservation measures of the Sagarmatha National Park.
The Danfe is also the national bird of Nepal.
A Danfe male at Phortse.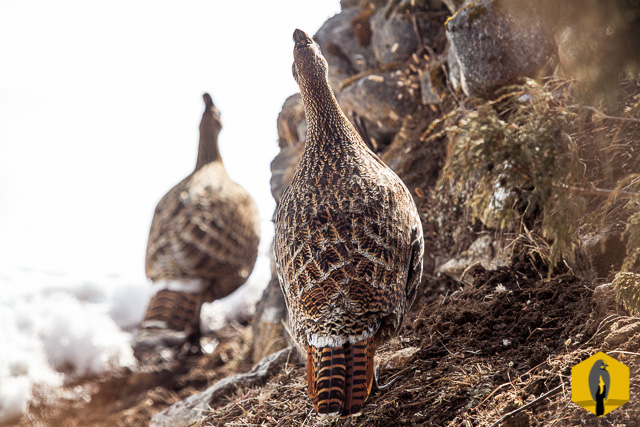 And this is what the male was looking at!!
Comments
comments