I'm sure anybody planning to travel or trek in Nepal likes to surf the internet every now and then, obviously in expectation to get the best information. But in the quest for the best articles, sometimes we end up getting lost amidst thousands of un-insightful ones (including Travel agencies), eventually causing a huge loss of time. Previously, we had compiled the best guidebooks recommendations for Nepal. So this time, we are giving you list of the 5 best Information portals about Nepal that you might want to follow for trip planning or even to know the interesting stories and experiences about Nepal.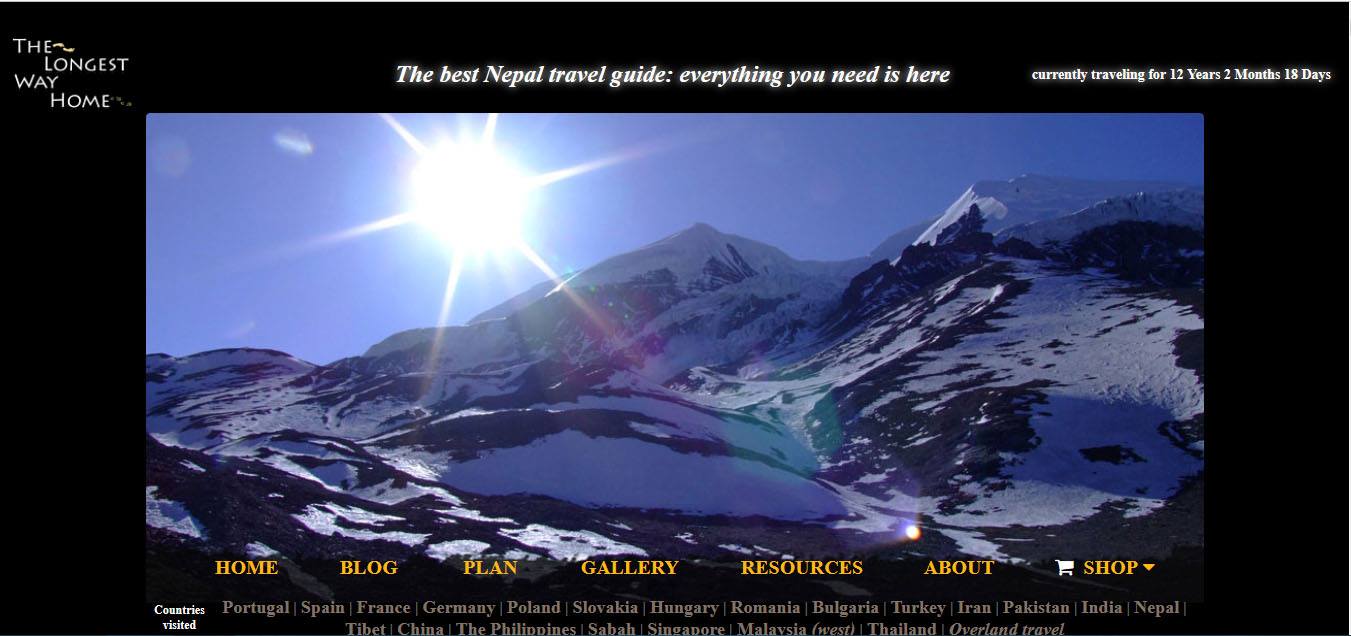 Usually on the top of the list, 'The Longest Way Home' is a very reliable source of information for Nepal if you are planning your trip. You will barely find any of your basic travel related queries for Nepal unanswered here and is highly recommended if you want to get all the essential travel information under the same roof before travelling to Nepal. With a tag line of 'My Journey, Your Travel Guides' , this blog is compiled by the David, who has been travelling the world since 2005. Starting off as a personal journal, now he has been able to create a site that is appreciated by travellers all around the world. Having spent a lot of time in Nepal, he has also written several guidebooks for Nepal and one of them titled 'Nepal' has recently been launched in 2017. Besides guidebooks and blogs, David has been able to win over people's hearts through his inspiring tales of travel. So, one can rely on his blogs for better information.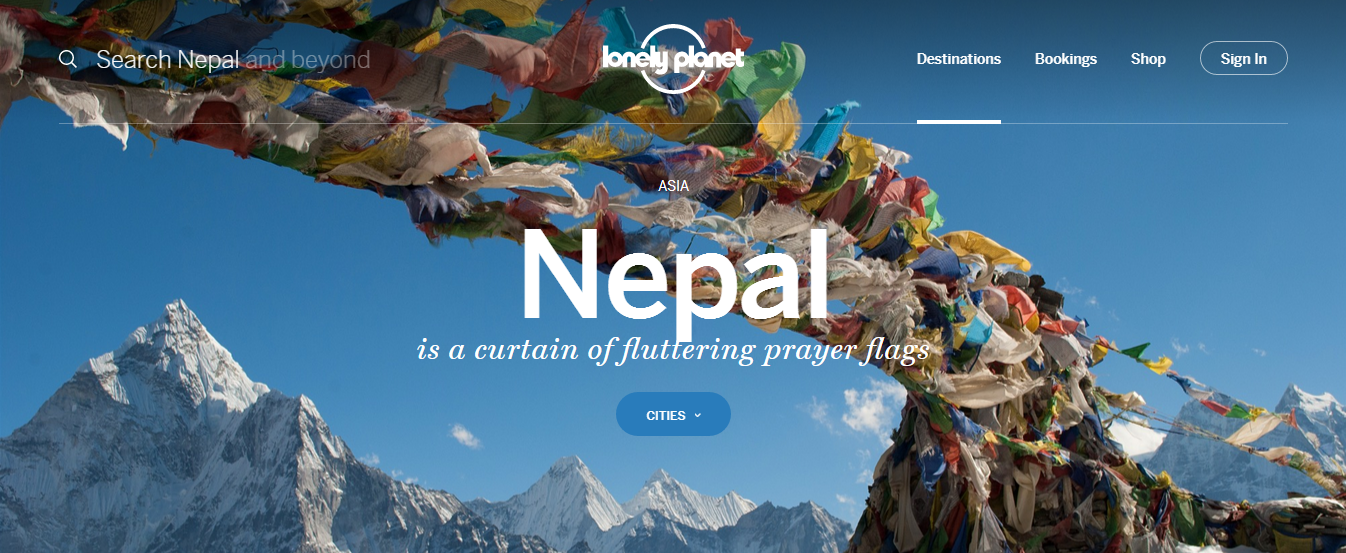 Lonely Planet is one of the largest travel guidebook publishers in the world and the Guidebooks for Nepal are one of the best selling ones. But besides guidebooks, they also write a lot of articles about Nepal. As an intro, the Lonely Planet writer Bradley Mayhew has beautifully incorporated his thoughts on why he loves Nepal. Similarly there are many beautiful blogs and articles written by several LP writers including Mayhew, Joe Bindloss and Anna Kaminski. If you are planning your trip to Nepal, this site is worth a visit. You can find a whole pre departure information along with some interesting travel articles related to adventure, trekking, best places to visit, hotel and restaurants recommendations and many more. And incase you want to know more, Thorn Tree is readily at your service. With over a million members, this forum of Lonely Planet is a platform for travellers where they can interact and exchange their travel advices, tips and experiences. Also, get their queries answered. So there! You know where to count in if Nepal is in your bucket list.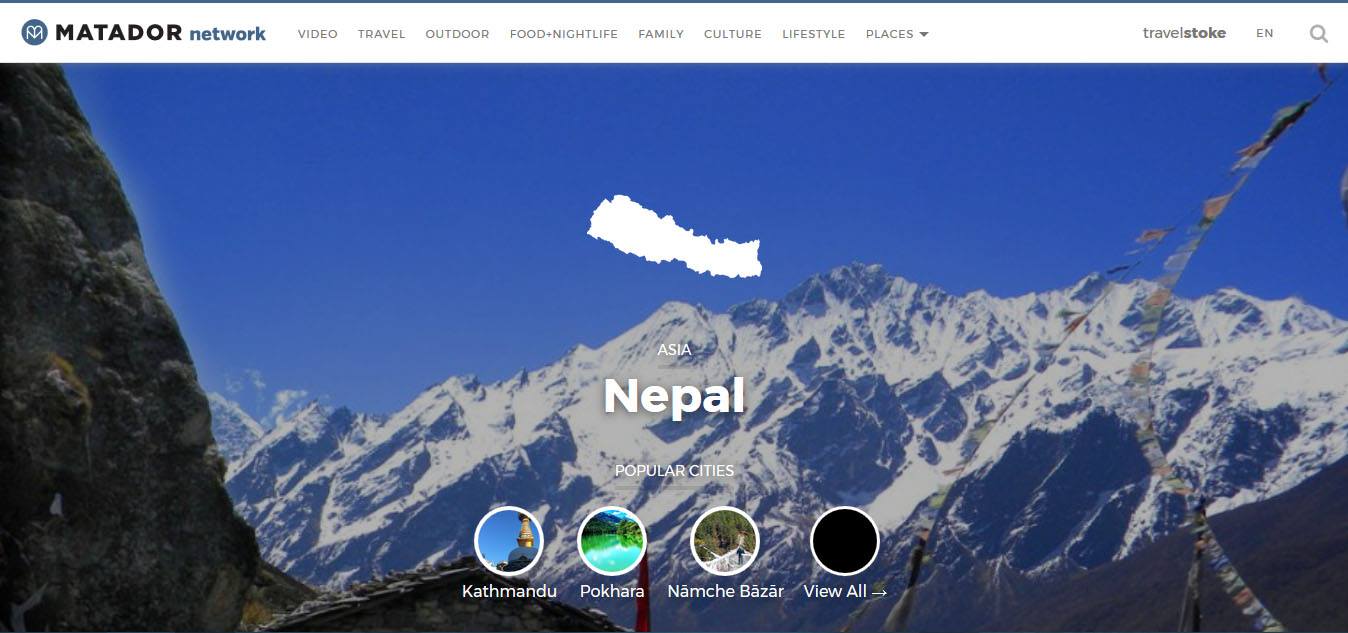 With eyegasmic photos, videos and site itself, Matador Network is one fine place for travellers to get lost. It has the scoop of delightful blogs and articles that are both travel inspiring as well as interesting to indulge in, followed by engaging pictures. It is a media company and content creation studio. This place is a fun outlet for interesting travel articles written for destinations all around the world. However, you can skip to the Nepal section to find articles not just related to trekking but collection of experiences while travelling to several destinations of Nepal. It gives more insight as we are always fond of reading personal journey of travellers, to relate more. Founded in 2006, it is also considered as one of the popular travel media sites around the world. So, this might another place to land to for interesting blogs, before coming to Nepal.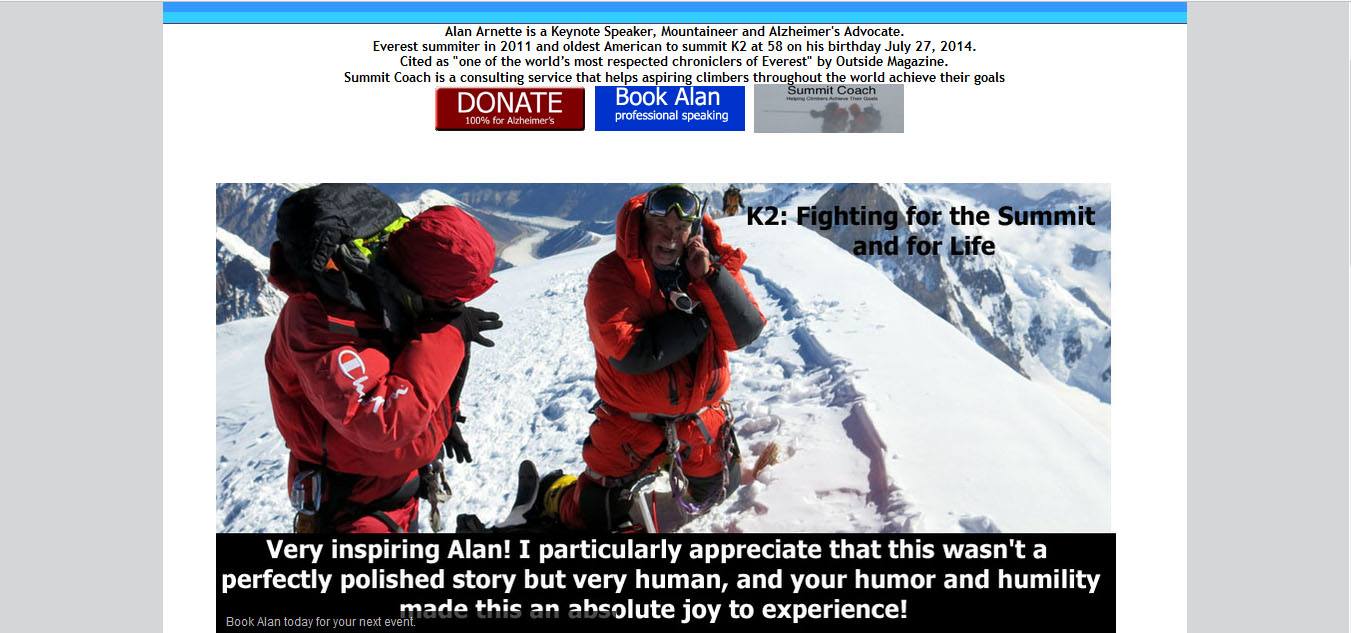 Well, Alan Arnette's website is like a huge room filled with candies, if you are an aspiring climber or mountaineer. His articles directly take you to the mainstream mountains of Nepal, for Nepal is a home to 8 among the 10 World's highest mountains. Being a hardcore climber and mountaineer, his blogs are more like his journal encompassing his beautiful experiences from the mountains. A diary, that inspires to travel, that mentally prepares to climb and that gives the authentic information from the first hand experiences. Talking about Alan, he holds a record in being the Oldest person to summit Mount K2. Besides, he has summited Everest as well as 7 Summits and climbed over 6000 meters over 13 times. So, trekkers must find his articles if planning to hike high altitude areas of Nepal.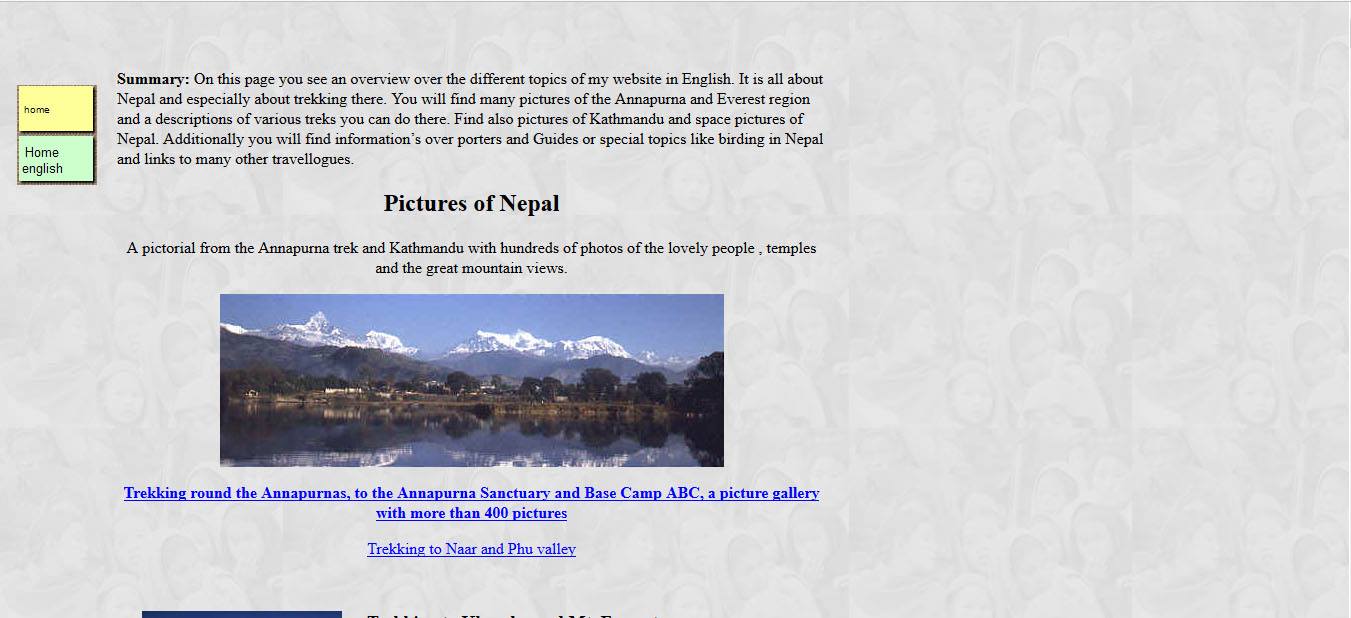 Nepal-dia is a website originally written in German but has the whole the whole page translated in English as well. Andrees De Ruiter, the man behind the website compiles several trekking related articles and queries to help explore more about trekking in Nepal. Besides, he also has advices for best routes to travel for a perfect birdwatching experience. You can witness a whole bunch of pictures from his travel journey from the mountains, cities and religious sites. And the best thing is, it's all about Nepal. He brings out overview of several trekking destinations of Nepal. The site also includes sections to plan and organize the trek with travel agencies or directly guides and porters by including their personal detail, contact info, experience, etc. There is a compilation of maps, travelogues and pictorials and several articles. So another information site to contact is Nepal dia as well.
However, if it is detailed internal information about Nepal that you wish to know, you can also refer to HoneyGuide Apps for interesting cultural, fun and insightful blogs.